YuKona Adams, 83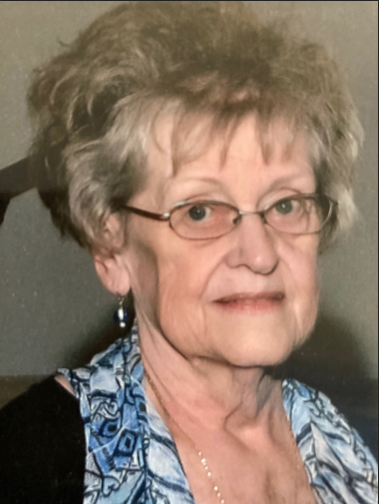 YuKona Adams, 83, of Iowa Falls, passed away Sunday, July 12, 2020, at the Mary Greeley Medical Center in Ames. Funeral services will be at 10:30 a.m. Friday, July 17, 2020, at the First United Methodist Church in Iowa Falls. She will be laid to rest at the Union Cemetery. Visitation will be from 5:30 to 7:30 p.m. on Thursday, July 16 at the church and from 9 to 10 a.m. on Friday prior to service time. Masks and social distancing guidelines will be strictly adhered to. In lieu of flowers, those planning an expression of sympathy may wish to consider memorial donations to the family for a memorial to be established in her honor. Woodley Funeral Home, LLC of Iowa Falls is caring for YuKona and her family.
YuKona (LaVelle) Adams was born on March 24, 1937, to Harold and Mildred LaVelle in Eldora, Iowa. The family lived in several communities, including Rockford, Des Moines, and Alden. YuKona was a 1955 graduate of Alden High School. She married Darrell Adams on July 21, 1957. She worked at the ASCS Office and was a partner with Darrell in Adams Brothers Furniture, Auction, and Real Estate for over 60 years.
A 50 plus year member of the First United Methodist Church, YuKona was actively involved through that time in the Chancel Choir, Sarah Circle, Christian Action Sunday School and several committees and projects. She was a longtime member of Etude Club, the Union Cemetery Board, East Side Ladies, and volunteered with the FIA Friendship Club and other community projects. She helped establish a local Breast Cancer Support group and the local Relay for Life. YuKona loved to travel and see new things, however, her highest priority was her family and cherished family time. She was the number one fan for her children and grandchildren and rarely missed attending grandchildren's school and other events.
Survivors include Darrell, her husband of 62 years; their five children, Linn (Joanne) Adams of Iowa Falls, Bret (Jane) Adams of Independence, Shawn (Judy) Adams of Iowa Falls, Michelle (Corey) Meints of Iowa Falls and Tyler (Shelley) Adams of Coralville; George Jackson of Iowa Falls; grandchildren: Amanda (Zac) Hanson, Lauren Adams, Hannah (Tom) Brayton, Brianne (John) Meints, Caitlin Adams, Blaire (Casey) Garber, Nate (Kali) Adams, Sarah (Wes) Ennis, Chelsea Adams, Ryan Adams, Makenna Meints and Maxwell Adams; seven great-grandchildren; a brother in-law, Darwin Adams; nieces, nephews and many friends.
She was preceded in death by her parents.
Visit Woodley Funeral Home, LLC by clicking here.
Category:
Mid-America Publishing
This newspaper is part of the Mid-America Publishing Family. Please visit www.midampublishing.com for more information.