Viola J. Gray, 82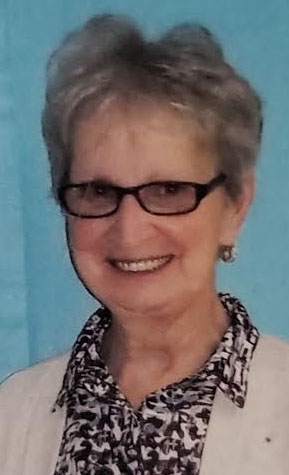 Viola J. Gray, 82, of Eldora, Iowa, passed away Tuesday, Sept. 1, 2020, at Eldora Specialty Care. A graveside service will take place at 1 p.m. on Sunday, Sept. 6, 2020, at Bangor-Liberty Friends Cemetery in Bangor, Iowa. Mitchell Family Funeral Home has been entrusted with the care of Viola and her family. For additional questions or to leave a condolence, please visit www.mitchellfh.com or call 641-844-1234. Memorials may be directed to either the Bangor-Liberty Friends Church or to the Bangor-Liberty Friends Cemetery.
Viola was born Dec. 15, 1937, in Iowa City, Iowa, to parents Ellis and Blanche (Wolfe) May. She married the love of her life, Leonard C. Gray, on Feb. 1 1953, in Red Oak, Iowa. She held several jobs throughout her life, including working at Whink, Dodger Mfg. and cleaning private homes. Viola was a skilled homemaker and especially enjoyed sewing, quilting, knitting and crocheting. She also enjoyed reading, her flower garden, and taking long walks. Leonard and Vi both enjoyed roller skating and chopping wood. She was a member of the Bangor-Liberty Friends Church and enjoyed doing mission work when she was able. Viola volunteered at the Little Girls Club in Eldora and at Vacation Bible School. She loved playing cards and board games with family and friends.
Left to cherish her memory are her children: Pamela M. Warren, Wanda L. Mills, David L. (Jackie) Gray and Donna (Monty) McAllister; seven grandchildren, 19 great-grandchildren and one sister.
Viola was preceded in death by her husband, Leonard; her parents, six sisters and three brothers.
Visit Mitchell Family Funeral Home by clicking here.
Category:
Mid-America Publishing
This newspaper is part of the Mid-America Publishing Family. Please visit www.midampublishing.com for more information.