Steven James Zummak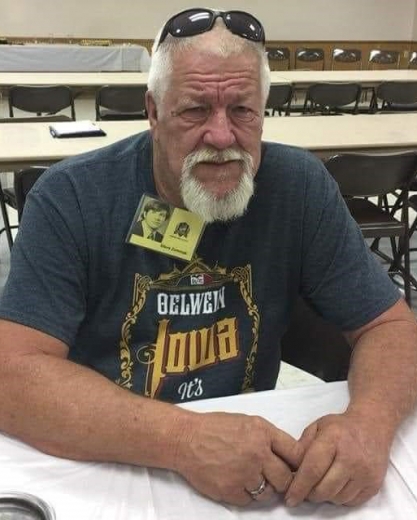 Steven James Zummak, 66, of Eldora, Iowa, passed away on Friday, Oct. 9, 2020, at Grundy County Memorial Hospital in Grundy Center. A celebration of life will be held at a later date. Memorials may be directed to the family. Online condolences may be made by visiting www.abelsfuneralhomes.com.
Steve was born on June 1, 1954, in California, but was raised and educated in Oelwein, Iowa, and graduated from Oelwein High School. He then went on to study at Marshalltown Community College and earned his degree in Machine Trades. After college, he began his career as a truck driver at Bomberger and Sons in Ankeny, Iowa. There he worked until his retirement in 2018.
Steve was a life-long Lutheran. He loved the outdoors and especially loved to fish and deer hunt with his son Josh; their favorite spot was the Sac and Fox Overlook in Steamboat Rock. Steve was an avid Harley Davidson fan, owning many bikes over the years and was a member of the Lost Cause Bike Club.
Steve could be long-winded but that was because he loved talking with people. A trip to Casey's could take 25 minutes because Steve just loved visiting. He could also be very stubborn and set in his ways and he was very particular and neat and liked all things in his life that way, from his bikes to his lawn. "That's just Steve." He was not a veteran, but he was a true patriot and loved all things military. Steve's true joy in life came from spending time with his family especially his son Josh and his grandson Tyler.
Steve is survived by his son Josh (Laura) Zummak; grandson Tyler Zummak; brother Rodney; sisters Pamela, Patty, Cindy, Chris and Allison.
He was preceded in death by his father Raymond Zummak and uncle Butch Zummak.
Visit Abels Funeral & Cremation Service by clicking here.
Category:
Mid-America Publishing
This newspaper is part of the Mid-America Publishing Family. Please visit www.midampublishing.com for more information.