Shirley Joan Majors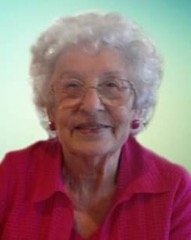 Shirley Joan Majors, 84, of Eldora, Iowa, passed away on Sunday, Oct. 4, 2020, at the Lutheran Home for the Aged in Perry, Iowa. Funeral services for Shirley will be held at 2 p.m. Thursday, Oct. 8, 2020, at the Creps Abels Funeral Home in Eldora, Iowa, with Pastor Ward Richards Jr. officiating. Public visitation will be held from 4 to 7 p.m. Wednesday, Oct. 7, 2020, at the Creps Abels Funeral Home, where her family will be present to greet friends. She will be laid to rest at the Eldora City Cemetery following her services. Memorial contributions may be directed in Shirley's name to her family. For further information or to send a condolence please visit www.abelsfuneralhome.com.
Shirley Joan Pentico was born on August 21, 1936, in Boone, Iowa, the daughter of Arthur and Louise (Jipp) Pentico. She attended a country school in Boone County. Shirley was a hardworking woman, dedicating 21 years of her working career as a seamstress at Dodger Manufacturing and retired after 10 years as a cook for the Eldora N.P. Elementary where she looked forward to seeing the children. She also dedicated her life to her beautiful daughters that she was so proud of. Shirley had been a member of the Moose Lodge. She also had a passion for playing bingo, taking walks around Pine Lake, going to the casino and spending quality time together with her family.
Left to cherish her memory are her children: Linda Pentico, Jenelle Rosine, Dean Rosine; siblings: Jim (Marilyn) Pentico and Fred (Susi) Pentico; as well as several nieces and nephews.
She is preceded in death by her parents and one sister, Mary Nelson.
Category:
Mid-America Publishing
This newspaper is part of the Mid-America Publishing Family. Please visit www.midampublishing.com for more information.