Sally Dubberke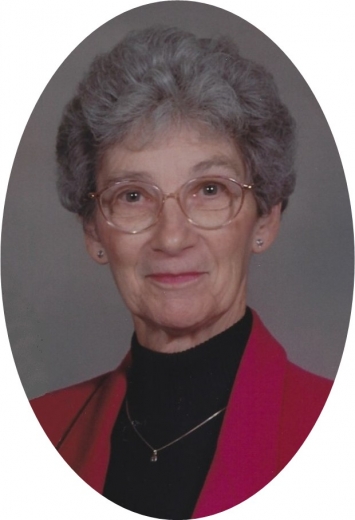 Sally Dubberke, 87, of Hubbard, Iowa, passed away on Thursday, Sept. 9, 2021, at her daughter's home in Centerville, Iowa. The family will receive friends on Thursday, Sept. 16, at the Salem United Methodist Church in Hubbard.
Funeral services will be held at Salem United Methodist Church at 10:30 a.m. Friday, Sept. 17. Burial will follow in the Hubbard Cemetery. Memorial contributions may be to the Salem United Methodist Church, P.O. Box 238, Hubbard, Iowa 50122.
For more information and online condolences go to: www.boekefuneralhomes.com.
Sally Ann Dubberke was born on Jan. 16, 1934, on a farm in southeast South Dakota. She was the daughter of Emery and Dorothy (Blake) Carlson. She started school in South Dakota and graduated from Hubbard High School in 1952. After high school, she obtained her nurses training in Marshalltown, Iowa. On March 22, 1953, Sally was united in marriage to Larry Dubberke at the Lutheran Pastor's home in Northwood, Iowa. 
During her nursing career she had worked in Marshalltown, Nevada, she also worked as a Hardin County Public Health Nurse, later worked at the Hubbard Medical Clinic and volunteered at the Hubbard Care Center. Sally enjoyed many weekends traveling with Larry on their motorcycle.
Sally was an active member of the Salem United Methodist Church. She and Larry volunteered at Bidwell Riverside in Des Moines. Sally also provided transportation for many community residents.
Sally was called home on Thursday, Sept. 9, 2021, at her daughter's home in Centerville, Iowa.
Those remaining to cherish her memory include her four children, Mark (Holly) Dubberke of Hubbard, Randy (Wendy) Dubberke of Cambridge, Terry (Tino) Terrones of Centerville and Mike (Jean) Dubberke of Cambridge; nine grandchildren Aubrey Dubberke-Green, Dustin Dubberke, Lerin Hermanson, Alanna Dubberke, Tino III, Troy, Tyler Terrones, Rebecca Steimel and Gabe Dubberke; nine great-grandchildren; one sister Judy (Ralph) Cook of Ankeny; one brother-in-law Keith (Judy) Dubberke of Garden City; along with many other relatives and friends.
Sally was preceded in death by her parents, her stepfather Cecil Brunemeier, her husband Larry, and one granddaughter Sara Beth Dubberke.
Category:
Mid-America Publishing
This newspaper is part of the Mid-America Publishing Family. Please visit www.midampublishing.com for more information.