Norma Ruth Butler Whiting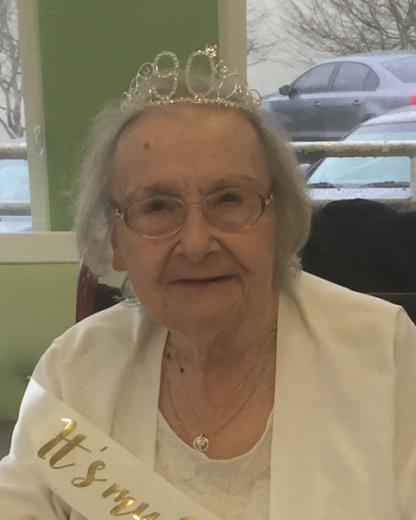 Norma Ruth Butler Whiting of Portland, Oregon passed from this life of causes related to age on December 20, 2020. She was 91.
Norma was born to Milo Dayton Butler and Ethel May Gast Butler in 1929 on their farm near Iowa Falls, Iowa. In 1947, Norma married Kenneth Dale Whiting whose family farm was just around the bend from her own. Norma and Ken moved to Oregon in 1954. They were married 59 years at the time of Ken's death in 2007.
While an enthusiastic Oregonian, Norma retained her roots as an Iowa farm girl. She enjoyed gardening and was proud of her always-lovely roses, her ability to grow an African violet from a single leaf, and to get her orchids to bloom.
At Friendship House, her final home, Norma enjoyed attending chapel, participating on community projects, putting together puzzles and playing bingo with her friends. Norma took great pleasure with helping to grow vegetables and flowers.
Seeking a professional outlet matching her family's schedule, Norma gave Fuller Brush a try. After more than 50 years of service, she retired from Fuller Brush and Watkins with many customers - and many more friends.
Faith was always at the center of Norma's life. Her belief in God was evident in her daily life. For many years Norma served as the wedding coordinator at Montavilla Baptist and West Lynch Baptist Churches. Shopping trips frequently took much longer because she was stopped by "one of her brides" to catch up. Norma also taught kindergarten and Sunday School and sang in the choir.
Family was Norma's greatest treasure. She made sure the family was together to celebrate holidays, birthdays, visits or a rousing game of rummy. Norma filled her family's history with memories of camping, road trips and the Oregon coast.
Grieving Norma's loss are her children: Deborah Whiting Jaques (Jerry), Diane Whiting Pearson, and K. David Whiting (Ginger); grandchildren Meredith Jaques (Matt) and Aaron Jaques (Kelly), Anna Pearson, Zachary Whiting (Jenny), and Amanda Stone (Zach); and great-grandchildren Dax, Hugo, Findlay, Owen, April, Lily, Emma, and Olivia. Norma's siblings, George Butler, Charles Butler and Janice Butler Granner mourn her in Iowa.
Norma will be interred alongside Ken at Skyline Memorial Gardens. Remembrances may be made to Montavilla Baptist Church, 9204 SE Hawthorne Boulevard, Portland, OR 97216.
Category:
Mid-America Publishing
This newspaper is part of the Mid-America Publishing Family. Please visit www.midampublishing.com for more information.