Lynn Bradford Smitherman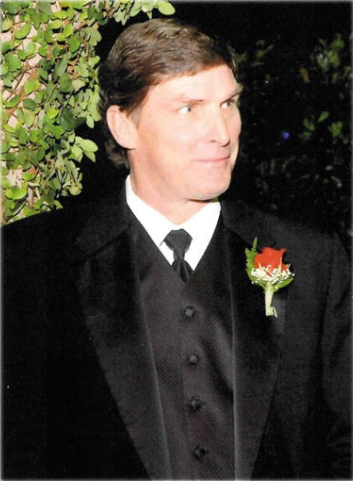 Lynn Bradford Smitherman was born on July 5, 1954, in Eldora, Iowa. He was the second of five children born to Mary Maas Smitherman Cook. He passed away at Memorial Hospital in Colorado Springs, Colo., on July 6, 2021, surrounded by his family who loved him so much. He was raised on a farm by New Providence, Iowa. Lynn started working on the farm at a young age, where he developed his dedicated, midwestern work ethic. As a child, he attended the Chester Church in New Providence, and as an adult, Holy Cross Lutheran in Colorado Springs. He truly enjoyed spending summers with his Granddad, Bradford Smitherman and his Grandma, Malo Smitherman. He graduated from New Providence Community School in 1972. During his high school years he was an excellent athlete and participated in baseball and basketball.
Lynn farmed in the Hubbard, Iowa, area for several years. In 1986 he moved to Colorado Springs, Colo., where he loved the mountains and the climate. He transferred his agricultural and business skills to his employment in Colorado where he managed the grounds maintenance services at the United States Air Force Academy, Peterson Air Force Base, Schriever Air Force Base, and Academy School District 20. While living in Colorado, he also started up the grounds maintenance contract for Air Force Bases in Meridian, Miss. and Del Rio, Texas. In his final position, which he loved the most, and where he was still working, he was the Manager of the Colorado Springs office of T-P Enterprises, Inc. Among many things, they managed grounds contracts for the City of Colorado Springs and provided erosion control services for multiple Colorado State and federal highway projects. His favorite aspects of his job were doing the contract estimating, bidding, and establishing close relationships with his suppliers.
There were many things Lynn enjoyed, but the top ones were golf (he could drive the ball for miles), cooking, traveling (he and Barb loved going on a Caribbean cruise in 2019 and had another one planned for September), attending music concerts, learning about all types of history, movies, football (Iowa Hawkeyes, Air Force, Denver Broncos), and time spent with friends and family. His greatest joy came from hanging out and playing with his four grandsons.
Those remaining to cherish his memory include his longtime companion of over 30 years, Barbara Vinchattle of Colorado Springs, four children Shallen Smitherman of Denver, Michael Smitherman of Mason City, Iowa, Collin (Laura) Vinchattle of Colorado Springs, Brittany (Nathan) Bozung of Colorado Springs; four grandchildren Olen Vinchattle, Henrik Vinchattle, Joel Bozung and Micah Bozung; his sister, Donna (Don) Leu of Fort Worth, Texas, brother Steve Smitherman of Huxley, Iowa and brother Gregg (MaryEllen) Smitherman of Fairmont, Minn.; Barbara's mother, Betty Linn of Hubbard, Iowa; Barbara's siblings Linda (Glen) Swenson of Omaha, Neb., Roger (Lois) Linn of Fort Worth, Texas, Kathy (Alan) Stockard of Fort Worth, Texas; along with aunts, uncles, nieces, nephews, cousins, and many friends.
He was preceded in death by his mother Mary Cook, brother Mark Smitherman, and Barbara's father, Howard Linn.
Let us give thanks to God this day for the life and memory of Lynn Bradford Smitherman.
Category:
Mid-America Publishing
This newspaper is part of the Mid-America Publishing Family. Please visit www.midampublishing.com for more information.