Ken Reece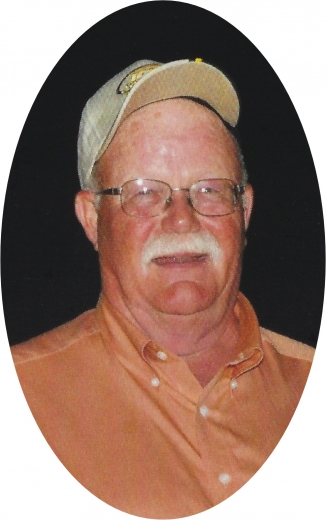 Ken Reece, 79, of Eldora, Iowa, died as a result of a farming accident on Wednesday, Oct. 7, 2020, which occurred on his farm in rural Eldora. A flowing outdoor visitation will be held from 2 to 4 p.m., Sunday, Oct. 11, at the Honey Creek Meeting House rural New Providence, Iowa. A graveside service will be held at 4 p.m., at Honey Creek Cemetery on Sunday, Oct. 11. Those attending are encouraged to bring lawn chairs. The wearing of masks and the respect of social distancing guidelines are encouraged at both functions. In lieu of flowers, memorial contributions may be directed to Honey Creek Preservation Group, Hardin County Farm Museum or South Hardin FFA. Boeke Funeral Home of Hubbard is in charge of arrangements. For more information and online condolences go to: www.boekefuneralhomes.com.
Ken was born on Nov. 7, 1940, to Annabelle Cobb Reece and Leland Reece, of New Providence, Iowa. He graduated from New Providence High School with the class of 1959.
As a very young man, Ken took over the running of the Reece family farm, following an injury to his father, also in a farm accident. At 27 years old Ken bought his own farm north of Eldora and never left.
He married Karen Lepley on August 29, 1970, at Honey Creek Church outside New Providence. They celebrated their 50th wedding anniversary in August, though COVID canceled the real celebration. Ken and Karen had two daughters, Sara and Sommer. They raised their family on their farm, where they lived and worked until moving into Eldora in 1996.
Ken was a respected leader in the community, serving as Mayor of Eldora, as well as President of the Eldora-New Providence School Board, Pine Lake Country Club Board, and the Pine Lake Housing Board. He had a lot of ability, knowledge, (and equipment) and was always happy to share it with his community. This was especially true in farming. Though an unorthodox teacher, he was a hero to countless young farmers and students whom he mentored. He had a mechanical mind and a catalog of knowledge that often made people shake their heads. His advice was freely given to anyone who needed it and getting him talking about tractors or trucks was the best way to get to know him.
Ken is survived by his wife, Karen, daughters Sara and her husband Nate Sizemore of Norwalk, Iowa, and Sommer and her husband Doug Farrier of Shawnee, Kan. Ken and Karen were blessed with five wonderful grandchildren, Ellie and Emma Sizemore, and Kennedy, Hayden, and Reece Farrier. All still at home. He is also survived by his sister Laura and her husband Tim Lane of Queensland Australia, many nephews and nieces, a few of whom are even farmers.
He was preceded in death by his parents and his younger brother Douglas Reece.
Ken had many friends, collaborators, and accomplices throughout his years of farming, tractor pulling, card playing. He will be missed by many.
Visit Boeke Funeral Home by clicking here.
Category:
Mid-America Publishing
This newspaper is part of the Mid-America Publishing Family. Please visit www.midampublishing.com for more information.