Julie Schroeder, 56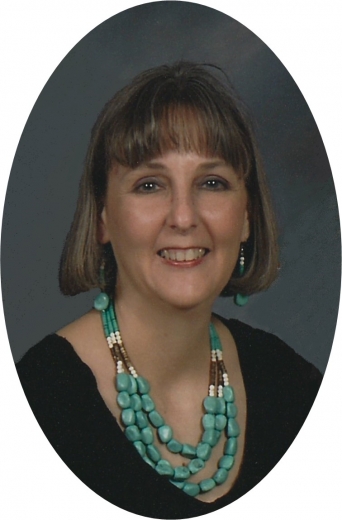 Julie Schroeder, 56, passed away on Monday morning, July 6, 2020, at her home in Radcliffe, Iowa. A flowing visitation will be held on Friday, July 10, from 5:30 to 8 p.m., at Our Savior's Lutheran Church in Radcliffe. Facemasks are requested and social distancing guidelines should be followed. A graveside service will be held at Radcliffe Cemetery, at 10 a.m. on Saturday, July 11, 2020. You are encouraged to bring your lawn chair. Memorial contributions may be directed to the family for an adoptive/foster youth scholarship. Boeke Funeral Home of Radcliffe is in charge of arrangements. For more information and online condolences go to: www.boekefuneralhomes.com
Julie Lynn (McLean) Schroeder, the daughter of William and Virginia (Herman) McLean, was born November 13, 1963 in Des Moines, Iowa. Julie received her elementary schooling in Elkhart and graduated from North Polk Schools in 1982. She then attended the University of Iowa where she earned a bachelor's degree in journalism. It was her love of writing and unearthing the truth that drove her.
Julie worked as the Sports Information Director for the University of Florida before moving back to Iowa and taking the Sports Director job at Upper Iowa University. It is here that she met and married Mark Schroeder. The two were wed in Fayette on August 31, 1996. Following their marriage, the two moved to Radcliffe, Iowa where Julie became the Editor of The South Hardin Signal Review. Julie then took a position at Youth and Shelter Services in Ames, Iowa where she found her true calling, working with children. Most recently she served as Director of the Promise Academy, a boarding school for children that needed a place to live and a place to get schooling. These kids were Julie's extended family.
Julie was diagnosed with stage 4 breast cancer on March 16, 2020. Julie passed away peacefully on July 6, 2020 in her home where she was surrounded by her family. She is preceded in death by her dad.
She is survived by her husband, Mark of Radcliffe; her mother, Virginia McLean of Elkhart, Iowa; her sisters Shari McLean Merten, Ankeny, Iowa and Rene McLean Leonard, Granville, N. Y. She is survived and will always be remembered and loved by her children, Tannah, Matthew, Jordan and Kaitlyn.
Visit Boeke Funeral Home by clicking here
Category:
Mid-America Publishing
This newspaper is part of the Mid-America Publishing Family. Please visit www.midampublishing.com for more information.