Julia "Judy" Mossman, 87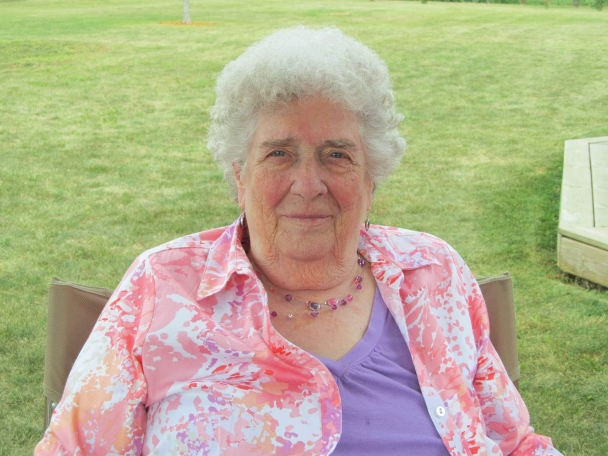 Julia "Judy" Mossman, 87, of Eldora, Iowa, passed away peacefully on Wednesday, Sept. 9, 2020, surrounded by her loving family. Public visitation will be held from 2 to 4 p.m. Sunday, Sept. 13, 2020, at Creps Abels Funeral Home in Eldora, Iowa. Funeral services for Judy will be held at 10:30 a.m. Monday, Sept. 14, 2020, at Creps Abels Funeral Home with Pastor Harrison Lippert officiating. Following services, Judy will be laid to rest at the Eldora City Cemetery. Memorial contributions may be directed in Judy's name to her family. For further information or to send a condolence please visit www.abelsfuneralhomes.com.
Julia Kaye Jackson was born on Nov. 25, 1932, to Anson and Julia Jackson in Tama, Iowa. She attended school in Tama, Iowa, and graduated high school in the class of 1950. During her high school years, she was very active in marching band, school chorus and sextet. Judy was also chosen to help teach high school bookkeeping by her teacher. She worked at a shoe store and had 60 pairs of shoes when she got married. Judy also worked at a drugstore and coffee shop during high school.
Judy was united in marriage to Leroy Buckley in May of 1950. From this union five children were born. They lived around the Tama area during their marriage. The two later divorced. In December 1967, Judy was united in marriage to Wendell "Ben" Mossman Sr. They had one child together. They moved to Eldora in 1967 where they stayed until 1976 when they moved to Elephant Butte, N.M. Judy managed a Health Food Store for 20 years. The couple lived there close to 31 years.
Julia decided to move back to Eldora when her health was becoming an issue. She felt she should be closer to her family. Judy was very active in the American Legion Auxiliary, Hospital Auxiliary, Girl Scout Leader and helped out with the Special Olympics for 30 years. She loved attending all of her children's sporting activities, band concerts and Special Olympics events. You could find her playing any kind of game as long as she was able to win. Judy also had a passion for the Minnesota Vikings and Iowa State Cyclones.
"She was a great cook and a very loving mother. We will miss her deeply"
Left to cherish her memory are her children: Kenny (Marilyn) Buckley, Warren Buckley, Pam (Mike) Hendrecks, Wendy Buckley Mossman and Patty Mossman; daughter-in-law: Brenda Buckley; brother: Jerald (Nancy) Jackson; two step children: Wendell (Nancy) Mossman and Nancy (Les) Kappel; 20 grandchildren; 58 great-grandchildren; eight great-great grandchildren and five nieces and nephews.
She is preceded in death by her parents, husband: Ben; one brother: Gary Jackson and one son: Randy Buckley.
Visit Creps Abels Funeral Home by clicking here.
Category:
Mid-America Publishing
This newspaper is part of the Mid-America Publishing Family. Please visit www.midampublishing.com for more information.