Joe Lepley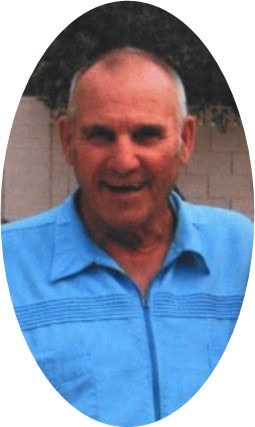 Joe Lepley, 84, of Union, Iowa, passed away suddenly on Monday, Sept. 13, 2021, while on a Canadian fishing trip. The family will receive friends from 5 p.m. to 7 p.m. Thursday, Sept. 23 at the Boeke Funeral Home in Hubbard, Iowa. A graveside service will be held at 11 a.m. Friday, Sept. 24, at Sheppard Cemetery rural Union, Iowa. Please bring a lawn chair. Memorial contributions may be made to the Sheppard Cemetery c/o Iva Dickinson, 31858 295th St, Union, Iowa 50258. Boeke Funeral Home of Hubbard is in charge of arrangements. For more information and online condolences go to: www.boekefuneralhomes.com
Joe Lepley passed away suddenly doing what he loved – fishing in Ontario, Canada. Born on Jan. 3, 1937, Joe was the youngest of five born to Peter and Olive (Akers) Lepley, of Union, Iowa. He graduated from Union High School in 1955.
Joe began his work career at Clapsaddle's in Whitten, Iowa. He then proceeded to work for, and retired from, the City of Eldora. He continued with his mowing services until his death. Joe loved the solace of his farmland, his timber and his orchards. His love for all things outdoors, including deer hunting with friends and family, brought him great joy and happiness. He will especially be remembered for pitching horseshoes with the NHPA.
Joe is survived by his children Rusty (Mary) Lepley of Norwalk, Iowa; Wendy Lepley-Duff (Jon) of West Des Moines, Iowa; Tom (Susan) Wilson of Vail, Ariz.; and Jaimie Wilson of Tipton, Iowa; seven grandchildren; and sister, Frances Daubenmier of Scottsdale, Ariz. Joe was preceded in death by his wife, Cassandra; his parents Peter and Olive (Akers) Lepley; sister Lois Zimmerman; and brothers Warren and Morris Lepley.
Memorials in his memory may be directed to the Sheppard Cemetery Association, c/o Iva Dickinson, 31858 295th St, Union, Iowa 50258.
Category:
Mid-America Publishing
This newspaper is part of the Mid-America Publishing Family. Please visit www.midampublishing.com for more information.