Jeanette White, 97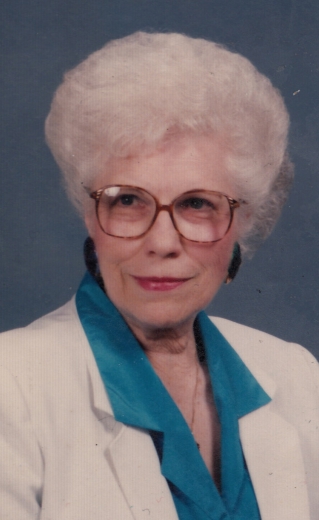 Jeanette White, 97, of Iowa Falls, passed away on July 15, 2020, at Scenic Manor in Iowa Falls, Iowa. Funeral services will be 11 a.m. Monday, July 20, at the First United Methodist Church in Iowa Falls with burial in Northlawn Memory Gardens. Visitation will be an hour before the service. The Surls Funeral Home in Iowa Falls is assisting the family.
Jeanette Elnora White daughter of Charles and Mary Hoelscher Dass was born on a farm in Ellis-Township Hardin County south of Iowa Falls, on March 10, 1923. Jeanette attended Ellis A-5 Country School and then graduated from the Owasa High School. While she attended school she helped with the farm work and also helped her mother with the gardening, canning and the cooking. After graduation she went to work in Iowa Falls.
On Feb. 17, 1952, she married Carrol White at the home of the Methodist minister Rev. Dewey Lamprecht in Eldora. Carrol and Jeanette started farming on the same place that her ancestors had farmed thus keeping it in the family. She enjoyed being a farmer's wife; helping with chores, doing farm work, and loved to cook. Her pies were one of her favorite things to bake. Selling eggs to family and friends and working in stores, brought in extra income for the farm. The family farm reflected her hard work and love as it was always well kept. She served on several committees: March of Dimes, Cancer, Red Cross and the Church.
After Carrol's death she moved to Iowa Falls on Dec. 1, 1971, making her home at 324 Ohio Ave. She accepted a job at Beaman Pharmacy working there for over 20 years, while also helping out a friend at Ethel Dickson's dress shop.
Jeanette was a member of American Legion Aux, Ellsworth Hospital Aux, First United Methodist Church and the B.P.W., becoming their Women of the Year in 1997. She worked on many committee projects including helping at the West Side School for voting for 20 years, Meals on Wheels, and at the Thrift Shop.
Her sister Helen lived with her for many years enjoying each other's company. Jeanette loved to play cards, watch movies, read, go to sporting events and to go out for coffee with her many friends. Jeanette enjoyed life!
Jeanette was preceded in death by her parents, husband, and her two sisters. Also her sister in law who was like another sister to her Betty Morford, two brothers-in laws, and her mother- and father-in-laws.
She leaves in her memory; one nephew; Jim and his wife Janice and one niece Bobbi and her husband Dwight and three great nephews (Ben, Joe, Ryan) and one great niece (Sara) and her many cousins and friends.
Visit Surls Funeral Home by clicking here
Category:
Mid-America Publishing
This newspaper is part of the Mid-America Publishing Family. Please visit www.midampublishing.com for more information.