Doris Kadolph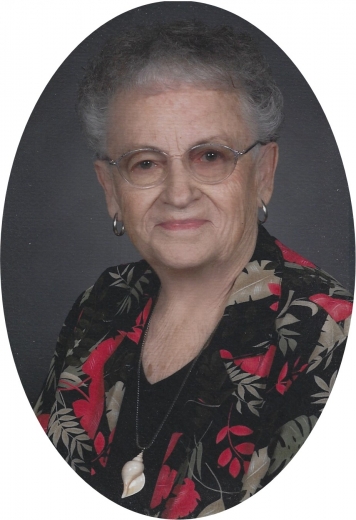 Doris Kadolph, 94, of Hubbard, Iowa, passed away on Sunday, Aug. 29, 2021, at the Hubbard Care Center in Hubbard. Visitation will be held 1 to 2 p.m. Sunday, Sept. 5 at the Zion United Church of Christ in Hubbard. Memorial services will be held 2:30 p.m. Sunday, Sept. 5 at the Zion United Church of Christ in Hubbard. Masks will be required. In lieu of flowers, memorial contributions may be directed to Big Green Inc. of Hubbard. For more information and online condolences go to: www.boekefuneralhomes.com. Boeke Funeral Home of Hubbard is caring for Doris and her family.
Doris Arlene Winter Kadolph, 94, passed away on Aug. 29, 2021 at the Hubbard Care Center. She was born Aug. 16, 1927, at the Eldora Hospital to Arthur and Martha (Schnormeier) Winter. She was educated at the Mud Swamp Country School in Grant Township for the first through eighth grades and graduated from Hubbard High School in 1944. She was an active member of the Grant Gay Girls 4-H club. She received a diploma in the Executive Secretarial course from the American Institute of Business in Des Moines, Iowa, in 1946. After graduation, she was employed at the State Traveling Library in the Historical Building for six months and as the secretary to the service manager at the Roycraft-Iowa Company (the first company to carry automatic Bendix washing machines) for approximately a year in Des Moines, Iowa. She is a life-long member of the Zion United Church of Christ in Hubbard where she was confirmed in 1941. Doris married Lawrence Kadolph at St. Mary Catholic Church in Eldora on April 19, 1947. They were married for 69 years. The couple was blessed with five children: Steven (Sandy) of Ames, Lora (Ruben) Camacho of Eldora, Sara of Hubbard, Allen (Debra) of Hubbard, and Martha (Paul) Sealman of Grundy Center. They had eight grandchildren and 16 great-grandchildren and step-great-grandchildren: Scott (Michelle) Camacho of Ames (children: Samantha and Adam, Morgan McCauley, and Matthew Aldinger), Bryan Camacho of Eldora (children: Thomas, Audrey, and Madelaine), Russ (Jessica) Camacho of Cedar Rapids (children: Marcus, Mason, and Maya), Christopher Kadolph of Fort Collins, Colo., Michael (Chrissy) Kadolph of Victoria, Minn., (children: Ava and Clara), Amanda Kadolph of Nevada, Kurt (Kathy) Kadolph of Hubbard (children: Allyson and Trinity), and Renae (Logan) Mowrer of Hubbard (children: Gage and Pyper).
Doris helped operate the family's dairy and small grain farm with her husband Lawrence and their five children. As was common in the late 1940s and early 1950s, they rented several farms in the first few years of their marriage. These farms were east of Eldora (Johnson's Farm), near Fairfax (in Jackson township), and the Marshman farm (in Tipton township) near Hubbard that they bought on contract starting in 1962. Doris kept a large garden/orchard of fruits and vegetables and canned or froze the garden produce to help feed the family throughout the year. Many rows of sweet corn along a field close to the house produced plenty of corn for the table and a sufficient supply for a family of seven from the end of one sweet corn season to the beginning of the next. She raised fryer chickens and kept a flock of hens to provide eggs for the house. The chickens and farm-raised beef and pork provided almost all the meat for the table. She and Lawrence lived on this farm until 2010. The family built a house in 1964 from lumber from several houses and other buildings they tore down with the assistance of family and friends. The ranch-style house was built with help from these same friends and family and the guidance of her uncle August Schnormeier, a well-known Hubbard-area carpenter.
She was a member of the Urban Club (Eldora) and a founding member of the Lamplighter's Club (Hubbard). She served on the Hubbard Public Library Board for 10 years. Doris spent many years working with several members from the Christian Service Circle, Zion United Church of Christ in Hubbard and others who made more than 1,000 "ugly quilt" sleeping bags for homeless families in the central Iowa area. The fabric for the quilts was donated to the project from church members and many, many others. Weather permitting, she and Wilma Anders, Barb Smuck (Mrs. Ken), Barb Smuck (Mrs. Charles), Norma Duncan, and others would spend every Thursday afternoon working on the quilts. She also knit leper bandages for missionaries in the 1950s and 1960s.
Doris enjoyed sewing for her family. When her daughters were young, she made most of their clothes, including matching outfits for Christmas and Easter, and their prom dresses. She received a prize for her sewing at a local fashion show. She made short-sleeved plaid shirts for her sons for school. Doris was an avid reader – a past-time enjoyed by most of her children. She loved to cook and was known for the bounty of her table and her extensive cookbook collection. She took a quantity cooking course through extension which she used in preparing large quantities of food for extended family gatherings and for preparing and serving the meal for several proms at the Hubbard High School as a fund-raiser for the Lamplighters. She enjoyed hosting her family and friends at holiday meals, Sunday dinners, birthday celebrations, and whenever family could get together. She enjoyed visiting family and friends. She and Lawrence took up square dancing.
She and Lawrence built a fold-out camper through a night school class at the Hubbard School. They made great use of the camper on family trips and vacations and camping with the families of Cliff and Ardis Ankrum, Hank and Wilma Anders, Neil and Elaine Graves, Ralph and Vi Collins, and Norma and Jim Duncan at Gehrke's Lake and Steamboat Rock campgrounds.
She was preceded in death by her parents, Arthur and Martha Winter, and her husband of 69 years, Lawrence. She will be greatly missed by her children, grandchildren, great-grandchildren and step-great-grandchildren, extended family, and friends. She was an excellent wife, mother, cousin, aunt, and friend. She taught her children the value of hard work, good money management, a good education, responsibility, giving back to the community, and loving family. She had a strong faith and lived a life of generosity and service to others. We love her very much.
Instead of flowers, Doris requested that mourners do something nice for someone, preferably anonymously. Memorial gifts can be given to Big Green Inc. of Hubbard.
Category:
Mid-America Publishing
This newspaper is part of the Mid-America Publishing Family. Please visit www.midampublishing.com for more information.