Dawn L. Fratzke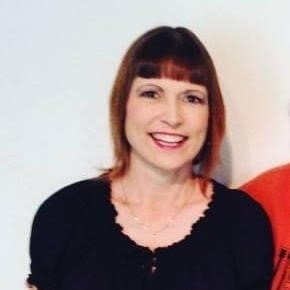 Dawn L. Fratzke, 58, of Jesup, Iowa, died Tuesday, Sept. 21, 2021, at MercyOne Medical Center, Waterloo, Iowa.
Funeral services will be 10:30 a.m. Saturday, Sept. 25, 2021, at Zion Lutheran Church – Jubilee, rural La Porte City, Iowa, with Pastor Kristen Corr Rod officiating. Burial will be at the Zion Lutheran Church – Jubilee Cemetery.
Visitation will be from 4 p.m. to 7 p.m. Friday, Sept. 24 at the White Funeral Home, Jesup, Iowa, and for an hour before services Saturday at the church. Memorials may be directed to the family to be given to the Buchanan County Fair and the University of Iowa Kidney Transplant/Nephrology Department.
Dawn LuAnn Jeske was born Nov. 17, 1962, in Eldora, Iowa, the daughter of Larry Kay Jeske and Ruth Elaine (Chrisman) Jeske. After Larry's sudden death when Dawn was young, Ruth married Gary D. Walters, and he became Dawn's beloved dad. Dawn graduated from Eldora-New Providence High School with the class of 1981, and then attended junior college in Ankeny, Iowa. She eventually earned her master's degree in Education from the University of Phoenix. On July 23, 1983, she was united in marriage to Rocky Robert Fratzke in Eldora, Iowa. They made their home in Jesup, Iowa. He unexpectedly preceded her in death in 1999. Dawn worked at Hawkeye Community College for many years and had recently retired as the Distance Learning Coordinator. Dawn liked to be involved. Her greatest love was for her kids and grandkids. She was a 4-H leader for many years and a supporter of the Buchanan County Fair. She liked to socialize and host family and friends' get-togethers, especially the "Family Sweet Corn Harvest." She loved to fish and would never turn down a meal from Red Lobster.
Dawn is survived by two daughters, Jenna (Joseph) Amling of Cedar Falls, Iowa; Kayla (Hunter Risse) Fratzke of Jesup, Iowa; three grandchildren, Jericho, J.R., and Jamisyn; her sister-in-law, Debra Jeske of New Providence, Iowa; nephew, Travis (Branigan) Jeske of Eldora, Iowa; extended family, Dorothy Harting, of La Porte City, Iowa; and the many who knew her as "Mama Dawn."
She was preceded in death by her parents, Larry, Ruth, and Gary; her husband, Rocky; and one brother Mark Jeske.
White Funeral Home, Jesup, Iowa, is in charge of arrangements. Condolences may be left at www.White-MtHope.com.
Category:
Mid-America Publishing
This newspaper is part of the Mid-America Publishing Family. Please visit www.midampublishing.com for more information.