Charles "Chuck" Anton Jackson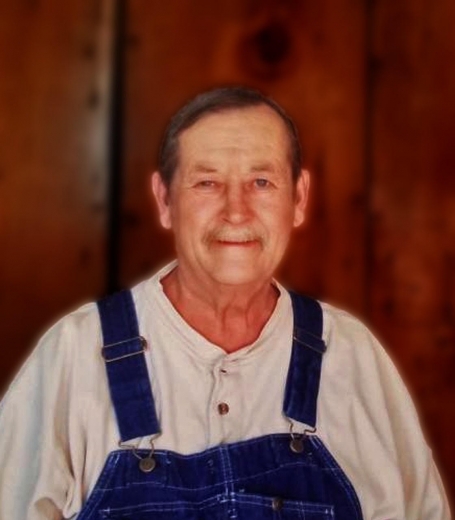 Charles "Chuck" Anton Jackson, 67, died on Sept. 20, 2021, after a courageous battle with cancer. His final days were spent surrounded by the family and friends he loved so much. His life may have been cut short, but he touched the hearts of many while he was with us. Visitation will be held from 5 p.m. until 7 p.m. on Friday, Sept. 24, 2021, at the Abels Funeral and Cremation Service, Creps Chapel in Eldora. Funeral will be held at 10:30 a.m. on Saturday, Sept. 25, 2021, at the funeral home. Burial will follow at the Jackson Township Cemetery in Owasa. Memorials may be directed to the family. Online condolences may be made by visiting www.abelsfuneralhomes.com.
Chuck was born on Dec. 17, 1953, to parents Dallas Hylton and Ila Mae (Lambertsen) Jackson at the Eldora, Iowa, hospital. He attended school at Owasa, Iowa, until the school there closed in 1967, and went on to graduate from Eldora High School in 1972. He purchased the farm where he lived for the rest of his life in 1973. Chuck farmed many years and then worked at Quality products in Eldora and the City of Eldora until his retirement.
Chuck was married to Claudia Melton on July 12, 1980, and they welcomed their daughters Margaret and Laura into their family. They later divorced. Chuck was then united in marriage to Bev Cole on Dec. 20, 2003, sharing their love with their children to successfully create their blended family.
The simplest pleasures in life brought great joy to Chuck, his passion was working on machinery, cars, trucks and motorcycles. He was an avid hunter for many years.
Chuck is survived by his wife, Bev Jackson of Iowa Falls, Iowa; daughters Margaret Jackson of Atlantic, Iowa, and Laura Jackson of Cedar Rapids, Iowa; granddaughter Kaitlyn Nicolaisen; grandson Jackson Thomas; step-son Michael (Allison) Cole of Whitten, Iowa; step-grandchildren Gwyneth Cole, Willow Cole, Julia Andrews, and Dylan Andrews; brothers, Hylton Jackson of Des Moines, Iowa, and Wallen (Carla) Jackson of Coralville, Iowa; nieces Marcy Jackson and Melinda (Charles) Moore; nephew Ryan (Jessica) Jackson; and the mother of his daughters, former spouse Claudia Melton. Chuck was preceded in death by his parents and a nephew, Kyle Jackson
Visit Abels Funeral and Cremation Service by clicking here
Category:
Mid-America Publishing
This newspaper is part of the Mid-America Publishing Family. Please visit www.midampublishing.com for more information.