Barbara Parris Setchell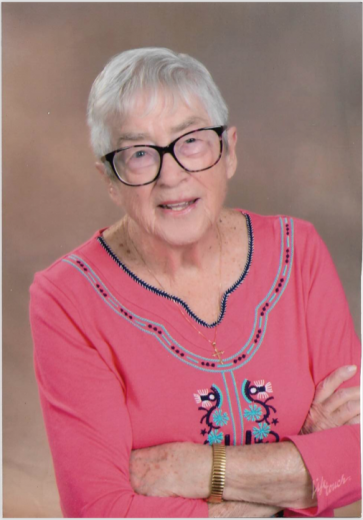 On Aug. 26, 2021, Barbara Parris Setchell died peacefully under family and hospice care in Venice, Fla., at the age of 91. Barbara lived a long, faithful, and productive life, full of the love of her family and many friends, passing after a very brief period of hospice care.
Barbara is survived by her children, Kevin Setchell (Pamela) of Sebring, Fla., and Tracey Setchell Chernay of Venice, Fla., nine grandchildren, 19 great-grandchildren, two great-great grandchildren, and eight nieces and nephews. She was preceded in death by her parents, Hazel and Perry Parris, her son, Ren Setchell, sisters Bleakadee Franklin and Patsy All, grand-daughters, Deanna Winslow and Heidi Dyer, and nephew Stuart Pettigrew.
Barbara was born at home in October of 1929 in Sylva, N.C. She began primary school in the area at the age of 4 and graduated early from high school at 15 years of age. While attending high school, Barbara excelled at academics and played point guard on the basketball team that competed for the North Carolina State Basketball Championship. After high school, she went on to further her education, graduating from business college in Raleigh, North Carolina.
Barbara met Eugene Setchell in the Washington, D.C., area where Gene worked at the Pentagon and Barbara worked as a property manager. They loved dancing to the Big Band music of the times and socializing with Barb's beloved sister Pat and her husband Frank. They married at the Fairlington Methodist Church in Arlington, Va., in February of 1955. Together, they raised Barbara's first son Ren from a previous marriage. They relocated to Eldora, Iowa, and welcomed Kevin to the family in 1956 and Tracey in 1959.
In Eldora, Barbara and Gene enjoyed raising their family, being active in Republican party politics, golf and socializing at Pine Lake Country Club, motorcycle riding, and beer can collecting. Barbara worked for many years for Dr. R.C. Rogers as his trusted office and business manager. Barbara had many close friends who would regularly visit her kitchen for coffee, conversation, and cigarettes. Barbara's kitchen was known as an 'always open' retreat to both her friends as well as her children's friends, with many seeing it as a warm and welcoming no-judgement zone.
After retirement, Barbara and Gene relocated to Southwest Florida settling first in Bonita Springs and later in Sebring, Fla. Barbara had an active social life in Sebring Village, playing cards, walking, water aerobics, and visiting with neighbors. She was a long-time member of St. John United Methodist Church in Sebring and donated her time to the library in Sebring Village.
A memorial service will be planned in Sebring, Florida later this autumn. The family wishes to honor the hospice care that Barbara received and asks that, in lieu of flowers, donations be sent to Tidewell Foundation, 5955 Rand Blvd., Sarasota, Fla. 34238.
Category:
Mid-America Publishing
This newspaper is part of the Mid-America Publishing Family. Please visit www.midampublishing.com for more information.