Verl Duncan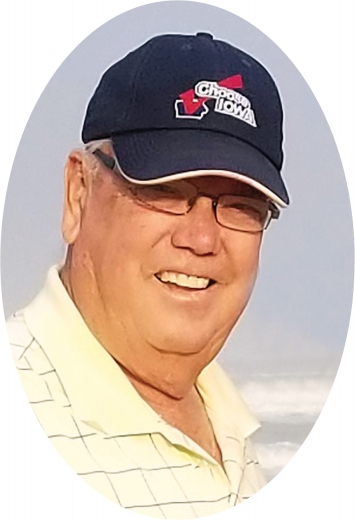 Verl Duncan, 73, of Hubbard, Iowa, passed away Sept. 30, 2020, at Mary Greeley Hospital in Ames from complications of COVID-19. A private family funeral service will be held at St. John Evangelical Lutheran Church Saturday, Oct. 17. Burial will follow in the Hubbard Cemetery. Memorial suggestions are the Hubbard Historical Society, Hardin County Conservation, Calkins Nature Center, the Hubbard Public Library, or St. John Lutheran Church. Boeke Funeral Home of Hubbard is in charge of arrangements. For more information and online condolences go to: www.boekefuneralhomes.com.
Verl was born April 19, 1947, in Eldora, Iowa, to James and Martha (Schnormeier) Duncan. He grew up on the family's farm northeast of Hubbard with his two brothers, David and Craig, and graduated from Hubbard High School in 1965. Verl was drafted into the army and spent one year in Vietnam, a part of his life that he never talked about but that affected him in later years when he was diagnosed with health issues related to Agent Orange. On February 24, 1968, he married his high school sweetheart, Barbara Halsey, and they lived in Hubbard the rest of his life. Following their marriage, Verl began work as a service manager at the Chevrolet dealership in Eldora for several years. Later he commuted every day to Des Moines to work at Cutty's Campground and later the City of Grimes from which he retired.
Verl had a great deal of love and compassion for children. He was known in the family as "the Baby Whisperer" for he could soothe a wailing baby and have them contently snuggling in his strong arms within minutes. Because of his love of children, Verl and Barb became foster parents for the Department of Human Services for several years. He always wanted these children to have the love and stability that he thought every child deserved.
Verl was baptized and a lifelong member of St. John Lutheran Church of Hubbard. Although a faithful Christian, he had a hard time verbally sharing his beliefs with others, but he freely shared the talents God had given him and never turned away someone in need. Even now, his family knows he is in Heaven rocking those babies, fixing toddlers' broken toys, and helping little old ladies across the streets of gold!
Verl also was an avid volunteer for his community - especially if he was able to use his talents in carpentry, welding, mechanics, and maintenance. He served long term on several boards such as the Hardin County Habitat for Humanity, the Hubbard Community Services, the Hubbard Historical Society, the Hardin County Conservation and the Calkins Nature Center until a stroke in July 2019 left him severely disabled.
Verl loved the outdoors. Some of his hobbies were stock car racing when he drove his own car, the "Milk Drinker," tinkering with antique tractors and cars, helping his brother farm, and helping his kids with building projects or repairs. Barb is an indoor kind of girl, but they still enjoyed camping and vacationing throughout the US with the kids and, for the past several years, they were able to spend part of the winter on South Padre Island. Verl loved family and he looked forward to holidays when the house was crazy with toys, kids, and mayhem.
Preceding Verl in death were his parents and stepmother, Norma, his stepsister Tamra Pierson, and foster children, Glenn and David Smedsrud, and Mary Emblen.
Missing him greatly are his wife, Barbara, his son Trevor and daughter-in-law, Danell of Grimes, foster daughter, Patty Fosseen of Fort Dodge, daughter, Sonya Gator of Ottumwa; granddaughters, Terrie and Bryce Rowe of Madrid, Rocky and Clint Reents of Eldora, Emmie Fosseen of Fort Dodge, JoElla and Larissa Duncan of Grimes; grandsons, Ridley Duncan of Grimes and Cody Long of Ottumwa; great-grandchildren Azelia, Gjoa, Ollyver, and Montgomery Rowe and Sadie and Sierra Reents. Also surviving are his brothers David and Cheryl Duncan, Craig and Denise Duncan all of Hubbard, stepbrother Sandy and Christiana Pierson of Auburn, N.H., his stepsister, Ilene and Arnie Dahm of Mennomonee Falls, Wis., sisters-in-law, Linda Henningsen of Clear Lake, and Janet and Les Kolb of Panama and his uncle, Dean and Betty Schnormeier of Hubbard, as well as several nephews and nieces and their families.
Category:
Mid-America Publishing
This newspaper is part of the Mid-America Publishing Family. Please visit www.midampublishing.com for more information.