Steve Heard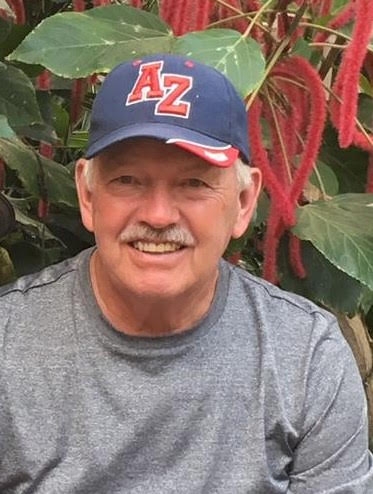 Steve Heard, 74, born on April 16, 1947, unexpectedly passed away Saturday, March 5, 2022, in Tucson, Ariz. Steve was born in Eldora, Iowa, to Rex and Bernie Heard. He graduated from Steamboat Rock High School in 1965. Steve worked at FS in Eldora serving area farmers for many years. He lived in Iowa Falls until his sons graduated from high school, then moved to St. George, Utah, and from there, Tucson, Ariz.
Steve is survived by his wife, Ev, and his two sons, Corey (Morayma) in Tucson, and Bryce (Bethany) in England; and six grandchildren. 
A Celebration of Life service was held at 2 p.m. Saturday March 12, 2022, at Calvary Christian Fellowship, 3850 N. Commerce Dr., Tucson Ariz., 85705. In lieu of flowers, donations may be made at: thehandyoldman@yahoo.com through Zelle, or they can be mailed to: Ev Heard at the Calvary Christian Fellowship address.
Category:
Mid-America Publishing
This newspaper is part of the Mid-America Publishing Family. Please visit www.midampublishing.com for more information.