Sharon Lynne McCall Eggleston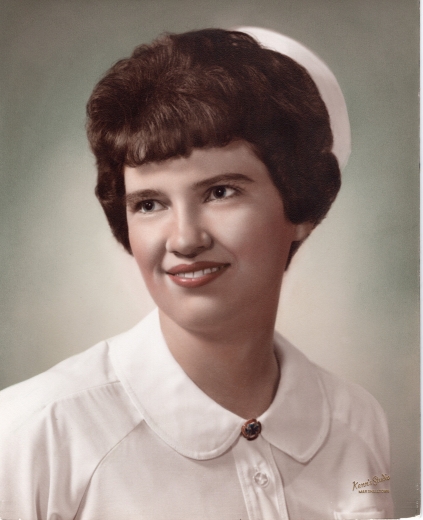 Sharon Lynne McCall Eggleston, 79, of Marshalltown, formerly of Eldora, Iowa, Winterset, Iowa and Rawlins, Wyo., passed away Tuesday, Nov. 3, 2020, at Grandview Heights Rehab and Healthcare. Per Sharon's wishes, cremation rites have been accorded and no service will be held. Memorials may be directed to Center Street Baptist Church in Marshalltown. Mitchell Family Funeral Home has been entrusted with the care of Sharon and her family. For additional questions or to leave a condolence, please visit www.mitchellfh.com or call 641-844-1234.
Sharon was born on Feb. 4, 1941, in Eldora to Vernon and Florence (Halsted) Elsberry. She graduated from Le Grand High School in 1959 and went on to graduate from nursing school in Marshalltown in 1963. Sharon worked as a registered nurse and resided in Eldora and Winterset for several years, Rawlins, Wyo., for 20 years and Marshalltown for the past eight years. She was actively involved at Grace Baptist Church while in Winterset, First Baptist Church while in Eldora and Center Street Baptist in Marshalltown. Sharon was incredibly kind, humble and thoughtful and loved to send cards to her loved ones. In her free time, she enjoyed spending time with family and doing jigsaw puzzles.
Left to cherish her memory is her husband, Jim Eggleston; children: Angela (Bob) Stretch, Alex (Joni) McCall and Philip (Ann) McCall; eight grandchildren; numerous great-grandchildren and five of her siblings.
Sharon is preceded in death by her first husband, Lauren McCall; her parents, Vernon and Florence; and two of her siblings.
Visit Mitchell Family Funeral Home by clicking here.
Category:
Mid-America Publishing
This newspaper is part of the Mid-America Publishing Family. Please visit www.midampublishing.com for more information.