Sandra L. (Williams) Reisinger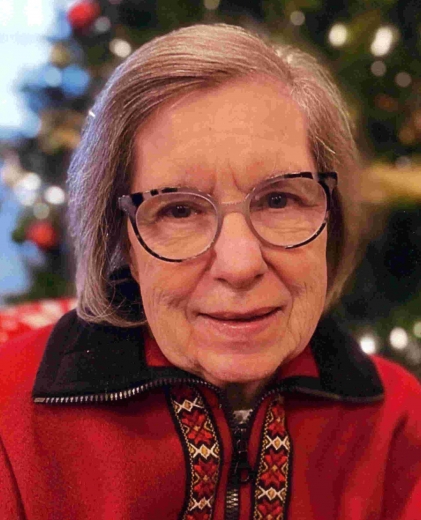 Sandra L. (Williams) Reisinger died on Jan. 9, 2023, after a long battle with Parkinson's disease. Her funeral service will be held at Eldora United Methodist Church at 10 a.m., Saturday, Jan. 21, 2023. Burial will follow at East Lawn Memorial Gardens.
Sandy was a lifelong resident of Hardin County, Iowa. She was born in Eldora in 1946 and grew up in nearby Steamboat Rock with her older brother, Larry, and parents Harry and Emma (Harrenstein) Williams. Sandy enjoyed school and specifically Steamboat Rock High School, where she was valedictorian, class president, homecoming queen, co-editor of the student newspaper, and a starting basketball player – in addition to many other activities.
After high school graduation, Sandy earned a nursing degree from Allen Memorial School of Nursing in Waterloo and began a lifelong career of caring for others, starting at the Eldora Memorial Hospital. She married the love of her life, Gregg E. Reisinger, on Nov. 18, 1967, and the young couple settled in Eldora.
Sandy eventually moved from hospital staff to the Eldora-New Providence school system as the middle school nurse in New Providence, and later served as the only nurse in the entire school system. Her career as a school nurse impacted nearly three decades of students and multiple generations of family members in the school district.
In addition to nursing, Sandy devoted herself to supporting Gregg in his farming operation on the south side of Eldora. She hosted customers who traveled from near and far to purchase Reisinger horses, and many of those customers became dear lifelong friends.
Sandy loved Jesus, her family, Reisinger horses, and Dalmatians. Gift-giving was one of Sandy's love languages, and she always gave thoughtful and themed gifts to her family (especially her grandchildren and daughter-in-law.)
She loved Bible Study with her EWOW group, hosting gatherings with her Fiesta Tableware, and serving as the parish nurse for the Eldora United Methodist Church. Sandy also loved the outdoors and spent many hours walking and biking throughout Eldora and especially Pine Lake State Park.
Sandy was preceded in death by her parents, her brother Larry, and her husband Gregg, to whom she was married for over 50 years. She is survived by her son Mark, daughter-in-law Rebecca, granddaughter Kate, grandson Gregg, and Pepper the Dalmatian.
The family wishes to thank all the loving, incredible caregivers at Bickford of Ames, Gentiva Hospice, and Home Instead.
In lieu of flowers, memorial donations may be directed to the Iowa River's Edge Trail project in conjunction with the Iowa Natural Heritage Foundation, Friends of Pine Lake, or the Eldora United Methodist Church.
Category:
Mid-America Publishing
This newspaper is part of the Mid-America Publishing Family. Please visit www.midampublishing.com for more information.