Ronald Dean Reece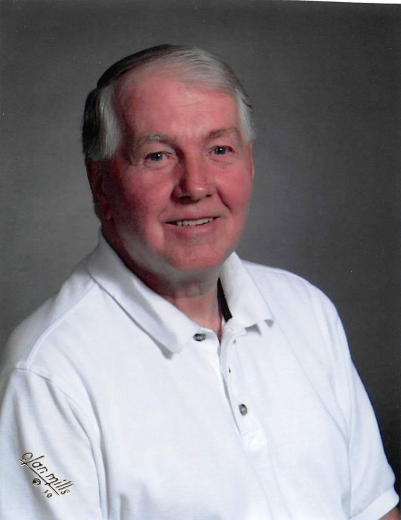 Ronald Dean Reece, 75, of New Providence, Iowa, passed away on Thursday, Feb. 17, 2022, at the Iowa River Hospice House in Marshalltown, Iowa. A visitation will be held from 4 p.m. until 7 p.m. on Saturday, Feb. 19, 2022, at Abels Funeral and Cremation Service, Creps Chapel in Eldora. Funeral service and burial will be held privately by the family. Memorials may be directed to the family. Online messages of condolences may be made by visiting www.abelsfuneralhomes.com
Ron was born on May 18, 1946, to Dean and Geraldine Reece of New Providence, Iowa. He graduated from New Providence High School in the class of 1964 and then from the University of Northern Iowa with a business degree in 1969.
He was united in marriage to Mary White of Marshalltown in August of 1968. Together they shared 53 years of marriage and welcomed their children, Chad (Misty) Reece of Norwalk, Iowa and Dana Reece of Weston, Fla., into their family.
Ron's family was in the trucking business, so driving trucks was naturally in his blood. Over 30 years and millions of miles of driving Semi's where some of Ron's fondest memories. In 1984 Ron was honored by the Iowa Motor Truck Association by being named their Driver of the Year in the state of Iowa. Throughout his driving career he never received a speeding ticket or had a chargeable accident. After he retired, Ron covered many more miles on the golf course and the bowling alley.
Growing up, Ron's family fished at Wabigoon Lake in Ontario, Canada, every summer and so he enjoyed fishing trips with the guys in his retirement. Volunteering as a New Providence Fireman was an important duty to Ron for many years, as well as serving on the City Council for over 20 years. He also served New Providence as its Mayor for the last 6 years. Ron was proud to be a part of the accomplishments and improvements to his beloved hometown, which included the installment of the sewer systems, the raising of the water tower and especially the Veteran's Memorial.
Ron is survived by his wife of 53 years, Mary Reece; his son Chad (Misty) Reece of Norwalk, Iowa; daughter Dana Reece of Weston, Fla.; four grandchildren and one step-grandchild; and sister Carol Uhl of Greenville, S. C. He was preceded in death by his parents.
Category:
Mid-America Publishing
This newspaper is part of the Mid-America Publishing Family. Please visit www.midampublishing.com for more information.