Rick A. Peterson Sr.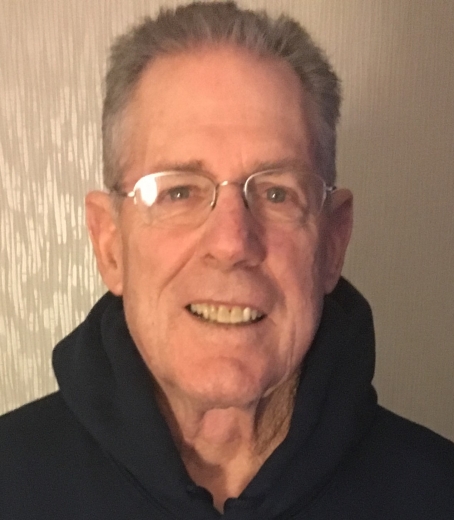 Rick A. Peterson Sr. passed away peacefully on the early morning of Dec. 25, 2021, surrounded by his loving wife and kids. The family would like to thank the UnityPoint Emergency Department staff and the entire UIHC healthcare team for their passionate care for Rick. A very special thank you to the caring and loving staff at Iowa River Hospice – the family is forever grateful for your grace and guidance.
Rick A. Peterson Sr. was born on Oct 23, 1944, in Altadena, Calif., to Arco "Pete" and Mary Lucille Peterson. Rick's youth was spent in the greater Los Angeles area where he, along with his older brother Mick, engaged in youthful mischief and miscellaneous high jinx that harmed no one aside from the grief they likely caused their poor mother, Lucille.
Following high school graduation from Duarte High School, Rick enrolled at Azusa College. His time at Azusa was short as the notice from Uncle Sam came promptly and with detailed instructions.
Rick spent the next four years serving in the U.S. Army. His time in the Army was one of his most memorable and formative periods of his life. He travelled the world and won numerous commendations including marksmanship - quite a fete for a lefty. Rick relished his experiences in the service, which put polish on otherwise shiny granite.
Upon his honorable discharge from the U.S. Army, Rick moved to Iowa where he met a small town girl and fell madly in love with her. Rick and Elaine (Hauser) were united in eternal marriage on Aug. 23, 1970. Rick was a committed and loyal husband, partner and co-conspirator with Elaine for the next 51 years. From this strong marriage a son (Rick Jr.) and daughter (Elizabeth) were born. They were both the apple of his eye and whom he showered love and affection on until his final days.
If his kids were the center of his life, his grandsons Tyler and Lucas were the center of his universe. He loved those boys dearly and relished sharing his shenanigans (and love of chocolates) with them both.
Shortly before his marriage to Elaine, Rick began what would become his nearly 45-year career with Iowa Electric (Alliant Energy). Rick was a proud utility worker and greatly valued the friendships he cultivated with his co-workers. Those friendships lasted far beyond his retirement.
Due to his upbringing in Southern California he was a lifelong fan of USC football. It was only later in life - and paying tuition for his two kids - did he fully come around to being an ardent fan of Iowa State.
Rick was a 52-year member of the American Legion and was the Marshalltown Evening Lions Club Lion of the Year in 2019. For many years, even after his retirement, one could find him at MCC volunteering in the bookstore or at Tiger basketball games.
We will miss Rick greatly. But we know that he loved us and we all loved him. Nothing was left unsaid. Left to cherish his memory is his loving wife Elaine, son Rick (Jenny), daughter Elizabeth and grandsons Tyler and Lucas.
The family will receive friends and family for a celebration of life 4 p.m. to 6 p.m. Saturday, Jan. 15, 2022, at Mitchell Family Funeral Home. Full military honors conducted by the combined American Legion and VFW Honor Guard in Marshalltown will follow this celebration of a life well lived. For condolences, please visit www.mitchellfh.com or call 641-844-1234.
Memorials may be directed to the family. The family will be providing contributions to Iowa River Hospice and the University of Iowa's Rossi Volunteer Guest House.
- Obituary lovingly written by his family.
Category:
Mid-America Publishing
This newspaper is part of the Mid-America Publishing Family. Please visit www.midampublishing.com for more information.