Paul Neil Langehough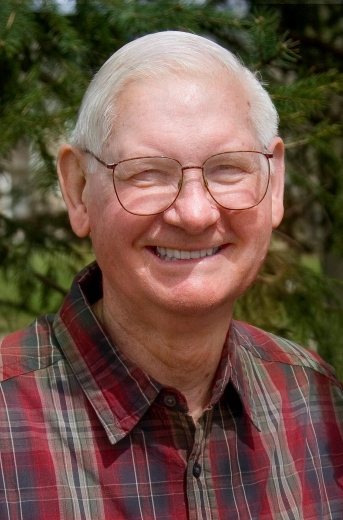 Paul Neil Langehough, 90, beloved husband, father and grandfather died peacefully Thursday, Feb. 17, 2022, with his wife, Ruth Guenther Langehough at his side.
Visitation will be 4 p.m. to 6 p.m. Monday, Feb. 21, 2022, at Lensing Funeral & Cremation Service, Iowa City. Funeral Services will be held at 10:30 a.m. Tuesday, Feb. 22, 2022, at Our Redeemer Lutheran Church with Rev. Brent Hartwig officiating. A brief visitation will be held at the church, prior to the funeral. Burial will be at Memory Gardens Cemetery. The service will be live-streamed on YouTube.com at Our Redeemer Lutheran Church, Iowa City.
The family requests that masks be worn at the visitation and funeral.
Paul was born June 17, 1931, in Minneapolis, the son of Adolph and Nina Christensen Langehough. He grew up in Minnesota. Later, the family moved to Eldora, Iowa, where he finished his senior year of high school and was active in sports. While in Eldora, he met his future wife, Ruth Guenther and they began dating shortly after high school.
Paul attended the University of Iowa and was a graduate of the Illinois College of Optometry. Paul served in the U.S. Army from 1953 to 1955. On June 12, 1957, Paul married Ruth Guenther in Eldora, Iowa. They moved to Iowa City in 1958 where Paul joined the optometric practice of Drs. James and Philip Hottel. He became a partner and the practice grew into Eye Associates of Iowa City, where he practiced for nearly 40 years.
Paul and Ruth were blessed with four daughters, Lori, Linda, Lisa and Leslie. Over the years, the family enjoyed many ski trips to Colorado and later on, summers in Door County, Wis. Among his interests were hunting, fishing, bridge, wood-working, jogging, cooking and baking bread. He also enjoyed following the stock market and watching baseball on TV, especially the Chicago Cubs. Family gatherings were an important part of his life.
Paul was a long-time member of Our Redeemer Lutheran Church where he served on various committees over the years.
The family would like to extend their thanks to the physicians and staff at Mercy Hospital and Iowa City Hospice.
Paul is survived by his wife, Ruth, and their daughters, Lori Lasansky of Iowa City; son-in-law Joe Grewe of Eden Prairie, Minn.; Lisa Andreoli of Oak Park, IL; Leslie (George) Nall of Minneapolis, Minn.; grandchildren, Emiliano (Emily) and Diego (Katharine) Lasansky; Xander Jarnow and Lydia (Hayden) Hudson; Sarafina, Mia, Gianna and Anthony Andreoli; Sophie, Mack, Christopher and Mitchell Nall; sister, Ann (Stan) Limberg of Woden, Iowa; sister-in-law Janice Langehough of E. Wenatchee, Wash.; and brother-in-law Ron Holtzen of Sioux City, Iowa.
He was preceded in death by his parents, Adolph and Nina Christensen Langehough; in-laws Walter and Cordy Guenther; siblings Michael Langehough and Jane Langehough Holtzen; daughter Linda Langehough Jarnow and son-in-law, Phillip Lasansky.
In lieu of flowers, memorials may be directed to Our Redeemer Lutheran Church or Iowa City Hospice.
Online condolences may be shared at www.lensingfuneral.com
Category:
Mid-America Publishing
This newspaper is part of the Mid-America Publishing Family. Please visit www.midampublishing.com for more information.