Marvin Granzow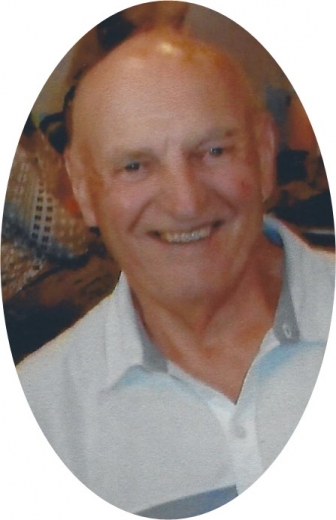 Marvin Granzow, age 83, of Eldora, Iowa, died on Friday, Nov. 11, 2022, at the Hansen Family Hospital in Iowa Falls, Iowa. Visitation was held from 3 p.m. to 5 p.m. Sunday, Nov. 13, in the St. Paul Lutheran Church basement in Eldora, Iowa. Funeral services were held at 10:30 a.m. Monday, Nov. 14, at the St. Paul Lutheran Church in Eldora, Iowa. Burial and military honors took place at the East Lawn Memory Gardens. It was his wish that memorials be directed to St. Paul Lutheran Church 1105 Washington St, Eldora, Iowa 50627 For more information and online condolences can be given at www.boekefuneralhomes.com. Boeke Funeral Home of Hubbard cared for Marvin and his family.
Marvin Granzow was born in Eldora, Iowa, March 15, 1939, to George and Gladys Ruhnke Granzow. He was baptized and confirmed at St. Paul Lutheran Church where he remained a lifelong member; educated in Norwood school in rural Pleasant Township, then graduated in the class of '57 from Eldora High School.
Prior to a two-year stint in the military, Marvin worked at part time jobs and helped his father on the family farm. In 1959 he entered the US Army where he served in Germany. He returned to Eldora in 1961 and began to farm and do custom corn shelling.
In December 1962, he married Sherrill Foltz, and moved to the farm where he resided until his death.
Marvin was an avid bowler, spending three nights a week at Eldora Bowl, with a goal of never missing a five-pin. Each year in March, for 35 years, he traveled to the National Bowling Tournament where he "paid into the prize money. " He took up golf later in life and in spite of his frustration at the game, he enjoyed playing at Pine Lake Country Club.
Marvin was a true volunteer and never refused anyone seeking help moving, hauling, or baling hay. He donated more than 22 gallons of blood and served 30 years as Pleasant Township Clerk. At church he served a variety of offices: Social Ministry, Sunday School Superintendent, Usher, Financial Secretary, Treasurer, Finance Board, Trustee, and Elder.
Survivors include his wife, two sons, Samuel of Sutherland, Iowa and Joseph of Clarion, Iowa, and daughter, Elizabeth and her husband, Dan Peters, of Sioux Falls, S.D.; three grandchildren, Madeline, Seth, and Charlie of Sioux Falls, SD of Eldora, brother, Stanley of Eldora, and two sisters, Jane Granzow of Iowa Falls and Sarah Bardal of New Brighton, Minn.
Marvin was preceded in death by a daughter, Catherine Suzanne, his father, George Granzow, his mother, Gladys Granzow, brother Glen Granzow, and his dearest friend and sidekick, Loren Jeske.
According to Marvin, always Remember – Red is Best!
Category:
Mid-America Publishing
This newspaper is part of the Mid-America Publishing Family. Please visit www.midampublishing.com for more information.