Mark Dubberke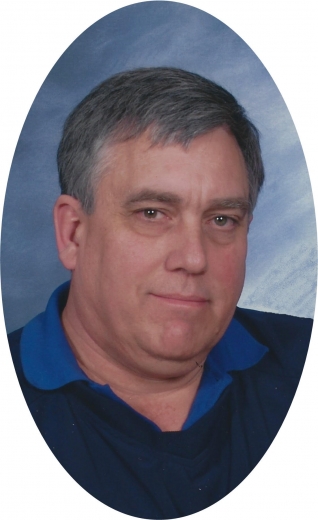 Mark Dubberke, 66, of Hubbard, Iowa, passed away on Tuesday, May 24, 2022, at Mary Greeley Medical Center in Ames, Iowa. Visitation was held 7 p.m. to 9 p.m. Friday, May 27 at St. Paul Lutheran Church in Eldora, Iowa. Funeral services were held at 10:30 a.m. Saturday, May 28 at St. Paul Lutheran Church, Eldora, with burial following in the Jackson Township Cemetery.
Memorial contributions may be directed to the family to be put toward Inclusion Body Myositis research. For more information and online condolences go to: www.boekefuneralhomes.com Boeke Funeral Home of Hubbard is in charge of arrangements.
It is with the certainty of hope of resurrection through Jesus Christ Our Lord that Mark A. Dubberke, 66, fell asleep in the arms of our Savior on Tuesday, May 24, 2022, at Mary Greeley Medical Center.
Mark was born in Marshalltown, Iowa, on Aug. 1, 1955, to Larry E. and Sally A. (nee Carlson) Dubberke. He graduated with the class of 1974 from Hubbard Community High School. He then went on to graduate with an AAS in Petroleum Marketing Management from Ellsworth Community College on Oct. 20, 1976. He began his career in petroleum at Petroleum Equipment Services in Marion, Iowa, and then moved to Holiday Stations in Storm Lake, Iowa, and eventually Eldora, Iowa. Next, he worked for Casey's General Stores, which took him and his family to Southern Illinois for 18 years. He was able to return home to Iowa and finish his career at IAS in Hubbard.
Mark married Holly Blaeske on April 16, 1977, at St. Paul Lutheran Church in Eldora, Iowa. They had two children, Aubrey Lynn and Dustin Chayse. Mark played softball in the Eldora Men's Slow Pitch Softball League and volunteered at the Eldora Volunteer Fire Department. He enjoyed hunting, fishing (especially the lakes in Canada), woodworking, golfing, Harley Davidson motorcycles, and watching the Green Bay Packers play. He was an active member of St. Paul Lutheran Church where he served as Treasurer, an usher, and a member of the choir.
Mark was diagnosed with Inclusion Body Myositis in 2014. He met every challenge the disease presented to him with courage and a fighting spirit, knowing that God's grace was sufficient for him. Despite fighting hard and bravely, it was this last challenge that he was unable to defeat.
Left to cherish his memory are his wife of 45 years Holly; daughter Aubrey Dubberke of West Lafayette, Ind.; son Dustin and wife Rebecca Dubberke of Arnold, Mo.; granddaughters of whom he was so proud, Olivia Ann Green and Madelynn Ann Dubberke; sister-in-law Lori Blaeske of Hubbard, Iowa; brothers Randy and wife Wendy Dubberke, and Mike and wife Jean Dubberke of Cambridge, Iowa; sister Terry and husband Tino Terrones of Centerville, Iowa; Uncle Keith and Aunt Judy Dubberke of Garden City, Iowa; a plethora of nieces, nephews, cousins, and friends; and his 4-legged companions, Grizz and Gatsby.
Category:
Mid-America Publishing
This newspaper is part of the Mid-America Publishing Family. Please visit www.midampublishing.com for more information.