Marcia Thompson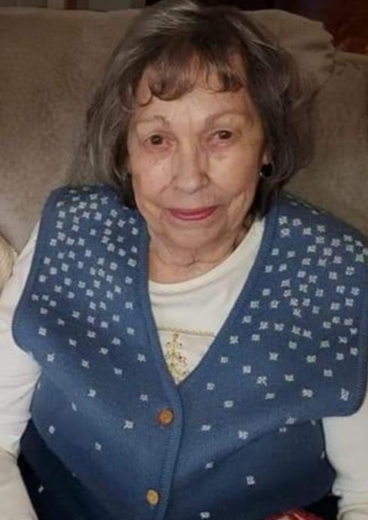 Marcia Thompson, 92 of Eldora, passed away on Wednesday, Jan. 18, 2023, at Mary Greeley Hospital in Ames surrounded by loved ones. She was born on Feb. 26, 1930, in Algona, Iowa, the daughter of Kermit and Harriet (French) Setchell.
Marcia married Hans Hollis Hansen and to this union a daughter was born, Debbie (Pettigrew) Kissel. Hans passed way when Debbie was very young. Marcia was then united in marriage to Dick Pettigrew and to this union three children were born Brad Pettigrew, Stuart Pettigrew and Angie Pettigrew. They divorced. Marica meant and married Kyle Thompson in 1979. Kyle was in sales and Marcia was his personal assistant. With his job in sales, they got to travel around United States, Canada and made several trips overseas. They owned MarKay Plastics and two US Cellar Stores.
Marica severed on many boards and committees but was a longtime member of the Fiends of the Library in Eldora. This was a perfect fit for Marcia, as her and Kyle loved to read. After her eyesight deteriorated, Marcia would listen to books on audio.
Marcia will forever be remembered as a true beauty, loving and independent women, her love of Christmas and her beautiful, wrapped presents, great-grandchildren holding, and collector of many things including all her bears her grandchildren and great-grandchildren loved to play with. Marcia was also up to date on fashion and took great pride in her appearance. A true lady in every way.
Survivors include her children, Debbie Kissel; Brad Pettigrew; Angie Pettigrew; daughter-in-law, Marsha Pettigrew Schossow (Shane); four grandchildren, Brandon (Carey) Morton, Kristel (Nick Steelman) Morton; Brent (Jen) Pettigrew, Mandy (Jay) Pahl; great-grandchildren, Jordana, Ellea, Khole, Ari, Peyton and Bray; and brother, Mike Setchell.
Marcia was preceded in death by her parents; her husband, Kyle Thompson; one son, Stuart Pettigrew; son-in-law, Craig Kissel; brother, Eugene Setchell; and sister-in-laws, Barbara and Ruth Setchell.
As per her request, a private funeral services was held at Abels Funeral Home with burial in Eldora, which was held on Thursday, Jan. 26, 2023. Local arrangements entrusted with Abels Funeral and Cremation Service in Eldora. In lieu of flowers memorial contributions can be made in her honor to Friends of the Eldora Public Library.
Category:
Mid-America Publishing
This newspaper is part of the Mid-America Publishing Family. Please visit www.midampublishing.com for more information.