Lynn Taber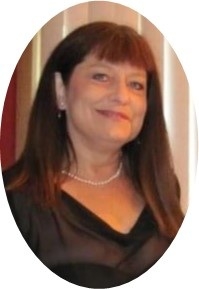 Lynn Rae Taber was born on Aug. 17, 1957, at the Eldora Hospital in Eldora, Iowa. She was the youngest of three children born to Paul and Elnora (Brandt) Taber. Lynn started school in New Providence and attended there until the third grade when her family moved closer to Hubbard. She later moved into Eldora her sophomore year, and graduated from Eldora High School with the Class of 1975.
Lynn held many jobs working the longest at Boyt Division Welsh Sporting Goods in Iowa Falls.
She enjoyed going to rugby games, traveling with her job at Boyt, playing cards and going to the casino. Lynn spent a lot of her time watching television and movies with her son Leland. The shows that they would watch together consisted of CSI, NCIS, Charmed and Wizard of Oz, which Lynn was especially infatuated with. While also some of Lynn and her son's best memories together were going to movie premiers of the Harry Potter series. Lynn loved animals, especially her cats Bert, KK, and Alabama.
Lynn showed great strength and determination in life by overcoming miraculous odds after not only surviving her brain aneurysm in September of 2013, but also by her amazing recovery from her rehabilitation at On With Life in Ankeny.
Lynn is survived by her son Leland Paul Rieks of Grundy Center; two brothers Paul Eugene Taber, Jr. of Conway, Arkansas and Lyle Jay Taber of Sac City, Iowa; along with many other relatives and friends.
She was preceded in death by her parents.
Visit Boeke Funeral Home by clicking here
Category:
Mid-America Publishing
This newspaper is part of the Mid-America Publishing Family. Please visit www.midampublishing.com for more information.