Linda Sue Gillies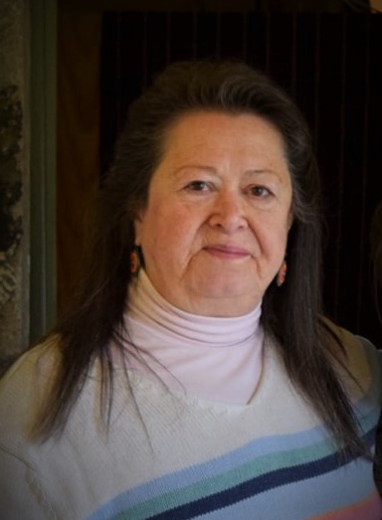 Linda Sue Gillies, 76, of Glenisla, Angus, Scotland, passed from this earthly life Dec.16, 2021. She died of natural causes. Linda was a beloved wife, sister, aunt, mother, grandmother and friend to many, all of whom will dearly miss her.
Friends and family from around the world would regularly visit Linda and her late husband Hamish at their Ramsay Garden flat in Edinburgh and later in their 18th century cottage and acreage in Glenisla. "Good company, good wine, good welcome, can make good people." Shakespeare wrote it. Linda lived it.
Linda was an adventure seeker throughout her life. She was born (1945) and raised in Eldora, Iowa, USA, the daughter of Lois and Lauren Maltby. After high school, she left Iowa for Kansas City where she studied to become a radiology technician. Her work and quest for new places and life experiences led her from Kansas City to West Palm Beach, Florida then to Boston, where she worked at Massachusetts General Hospital. There, she met her future husband, Dr. Hamish Gillies, an orthopedic surgeon, Harvard faculty member, and proud native Scotsman.
Not long after marrying, Linda and Hamish embarked on a three-year residency in Riyadh, Saudi Arabia, where Hamish trained Saudi medical students and physicians in orthopedic surgery procedures at King Faisal Specialist Hospital.
After life in the Middle East, Linda and Hamish returned to Scotland where they lived the rest of their lives. Linda was the consummate host and entertainer to scores of friends who would visit them in their wonderful flat at the foot of Edinburgh Castle. As Hamish transitioned from retired physician to playwright, Linda hosted more and more guests from the world of theater. Needless to say, many late-night good times awaited those who trekked to their home. They adopted two boys, James and Joe, whom they raised during their time in Edinburgh.
After years in Edinburgh, the country life beckoned, and Linda and Hamish moved to a beautiful cottage on 38 acres outside of Dundee, Scotland. After Hamish passed in 2007, Linda continued to nurture friendships and give of herself (and her impeccable cooking talents) to all who knew her. She introduced her nephew's family to spiced oranges in lavender water for breakfast, a dish they have never forgotten.
She also added bedrooms and a spectacular sunroom to the cottage, where she would feed dozens of wild geese and ducks every day on her patio. Her garden was a huge point of pride, as were her cats. Plants, animals and people….she cherished them all!
Linda Gillies is survived by her son James; grandchildren Brandon, Mariah and Carmen; and brother, Jim Maltby, of West Des Moines, Iowa.
Linda was preceded in death by her parents, Lauren and Lois; husband Hamish; son Joe; and brother Richard (Dickie).
Her family extends their sincere appreciation to her loving neighbors Liz and Ian "Digger" Cumming and his family; family friends and St. Andrew's golf member Jim and Gretchen Brown of Eldora; Linda's steadfast friend, Donald Cameron; and family attorney Malcolm Rust. We thank them for their generous help with Linda's affairs during this difficult time and for their long, valued friendships.
Category:
Mid-America Publishing
This newspaper is part of the Mid-America Publishing Family. Please visit www.midampublishing.com for more information.