Judith Marie DeVilder (Harms)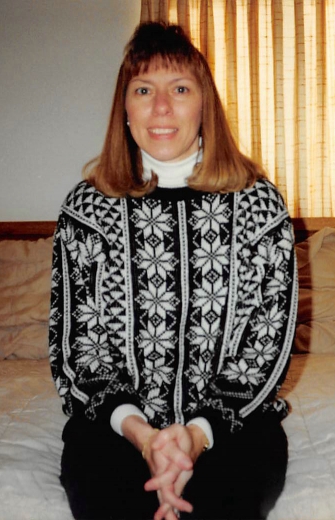 Judith Marie DeVilder (Harms), 67, of Eldora, formerly of Alden, passed away peacefully with her family by her side on Tuesday, Sept. 29, 2020, at her home in Eldora. Visitation for Judy will be held from 5:30 to 7:30 p.m., Friday, Oct. 2, at the Abels Funeral & Cremation Service-Creps Chapel in Eldora. A private funeral and inurnment will be held on Oct. 3 for the family. Memorials may be directed to the family and memories of Judy can be left for the family at www.abelsfuneralhomes.com.
Judy was born on Dec. 17, 1952, in Iowa Falls, Iowa to Delmar W. Harms and Mary L. (Nott) Harms. During her time at Alden High School, Judy received all conference honors in basketball and softball in addition to graduating Salutatorian in 1971. Following high school, Judy attended Iowa State University where she graduated in 1976 with a major in social work. After college, Judy started her career in DHS Services for the state of Iowa. Judy worked for the child protective agency for 32 years, and devoted her career to making children's lives better throughout the state.
Judy took Samuel J. DeVilder's hand in marriage on May 18, 1985, in Alden, Iowa. The couple enjoyed golfing, attending Hawkeye football games, and spending time with friends. They made their home in Eldora, and this is where they were blessed with two beautiful boys, Ben and Zach.
Judy was a devoted mother and took pride in her family. More than anything, she enjoyed having the many friends of her boys over to her house. This included sleepovers, chaos around the house, football in the front yard (sometimes at the Catholic Church), and using the natural pond on the street after a good rain, where all the neighborhood children would ride their bikes to see how muddy they would get. She also loved playing catch around the fireplace with a glow in the dark football. It is said that this is where Ben learned the spiral and Zach gained his speed!!
As her boys grew up, Judy followed them on all adventures, which ended up being sports all year round. Depending on the season, you would see Judy at the football field, basketball court, golf course or the baseball field. In all the years of sports, Judy NEVER missed one game. Please take a second to let that sit in. All these stories go to show her love for her boys. It was true unconditional love, that never judged or waivered.
Years went by, Judy retired in 2009, and sporting events stopped. Judy continued and grew her love of reading, soap operas, the game show network, and decorating her home for all holidays. Judy discovered DVR and Netflix and learned to chill. Belle, a golden retriever, stole her heart in 2015 and they created an unbreakable bond that all of us dog lovers know.
She was preceded in death by her father, Delmer W. Harms.
Judy is survived by Sam DeVilder, Benjamin (Audrey) DeVilder (son), Zachary DeVilder (son), Riley Jean (granddaughter), Connor Joseph (grandson), Mary L. Harms (mother), Gordon Lee Harms (brother), Randi Harms Smith (sister), the Cory clan (in-laws), and her faithful companion Belle.
Visit Abels Funeral & Cremation Service-Creps Chapel by clicking here.
Category:
Mid-America Publishing
This newspaper is part of the Mid-America Publishing Family. Please visit www.midampublishing.com for more information.