Judi Kay (Travis) Novotny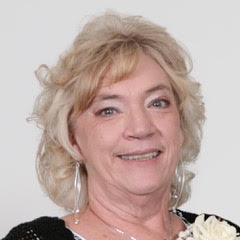 Judi Kay (Travis) Novotny of Central City, Iowa passed away Jan. 2, 2023, unexpectedly from this world and into the next from complications due to a fall at her home. As a Christian woman of deep faith, she is now safely home.
Judi was born on Nov. 21, 1947, in Hampton, Iowa, a daughter of Earl and Mildred (Willig) Travis of Eldora, Iowa. Judi graduated from Eldora High School and then completed nursing training to become a labor and delivery nurse. She loved taking care of the moms and the new babies.
On June 2, 1973, she married Joseph (Joe) Novotny in Eldora, Iowa. From this marriage two sons, Michael and Daniel, entered this world and became the joy of her life.
Having grandchildren Aidan, Ariella, Lillian, and Waverly enter her life put sparkles in her eyes like no other.
Judi loved doing anything outdoors and was fully engaged with country life.
Survivors include her husband Joe of Central City, two sons; Michael (Heather), Aidan and Ariella of West Des Moines, Iowa, and Daniel (April), Lillian and Waverly of Marion, Iowa.
Also surviving is her sister Shirley (Dick) Valde of Rochester, Minn., her brother Richard Travis of Eldora, Iowa, her sister Marnee (Jerry) Mackey of Cedar Rapids, Iowa, and twin daughters Jacque and Kris.
And as one could imagine, many surviving nieces and nephews are also part of this loving family. Judi loved them all.
Judi was preceded in death by her parents, three sisters Connie Cross, Darla Scholey, and Lynda Langfitt, and two brothers Robert Travis, and Ronald Travis.
A remembrance celebration of life will be held later this year when the grass turns green and the flowers bloom.
Love deeply. Forgive often. You never know what the day will bring.
Category:
Mid-America Publishing
This newspaper is part of the Mid-America Publishing Family. Please visit www.midampublishing.com for more information.