Joyce Lepley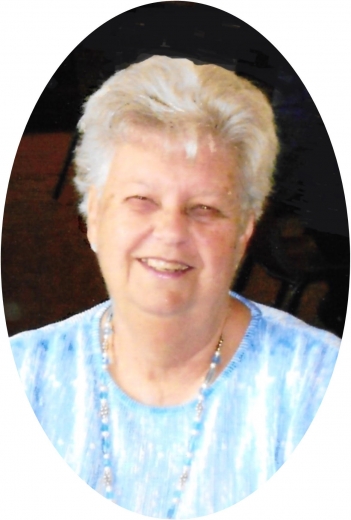 Joyce Lepley, 81, formerly of Eldora, Iowa, passed away on Friday, Dec. 31, 2021, at Crestview Specialty Care in West Branch, Iowa.
Visitation will be held 3 p.m. to 4:30 p.m. prior to the Memorial Service on Thursday, Jan. 6, 2022, at Boeke Funeral Home, 501 E. Maple St. in Hubbard.
Memorial Services will follow at 4:30 p.m. Thursday, Jan. 6, 2022, at Boeke Funeral Home in Hubbard. Online condolences may be given at: www.boekefuneralhomes.com. Boeke Funeral Home in Hubbard is caring for Joyce and her family.
Joyce Carol (Bryant) Lepley was born on Aug. 22, 1940, to Edith Bryant in Summit, N.J. She graduated in 1957 from Bound Brook High School in New Jersey. She was an avid horsewoman and competed at many rodeos with her beloved horse, Copper Star. She was a skilled barrel racer and took her talents all over the country, including Madison Square Garden. While on the rodeo circuit, she met and married Bob Wilson; they had two children, Tom and Jaimie. After divorcing, Joyce moved to Eldora in 1966, where she met Joe Lepley, they married and had two more children, Rusty and Wendy.
Joyce worked various jobs in Eldora, including as a school cook at the Eldora–New Providence School District kitchen before retirement. She enjoyed spending time with her family and friends. She was a great friend to those close to her and volunteered in her community. Gardening, feeding and watching the birds and growing flowers were just a few of her favorite interests.
Joyce passed away peacefully at the Crestview Specialty Care in West Branch, Iowa, on Friday, Dec. 31, 2021.
Joyce is survived by her children Tom (Susan) Wilson of Vail, Ariz., Jaimie Wilson of Tipton, Iowa, Rusty (Mary) Lepley of Norwalk, Iowa, and Wendy Lepley Duff (Jon) of West Des Moines, Iowa; seven grandchildren, Michael Wilson, Mairen, Kaleigh and Emma Thompson, Maddy and Emily Lepley, and Lucas Duff; two sisters, Arlene Majette and Cheryl Schmid both of New Jersey. She was preceded in death by her mother Edith.
The family wishes to extend a sincere thank you to Crestview Specialty Care and Care Initiatives Hospice.
Category:
Mid-America Publishing
This newspaper is part of the Mid-America Publishing Family. Please visit www.midampublishing.com for more information.