Joyce E. Nott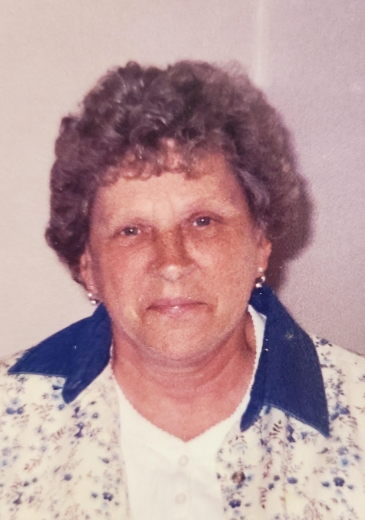 Joyce E. Nott of Eldora, Iowa, passed away on May 24, 2022, at Eldora Specialty Care in Eldora due to kidney failure. She was born to John and Lena (Harms) Freese on Oct. 12, 1942, in Marshalltown, Iowa. She attended school in both Steamboat Rock and Eldora. On Aug. 29, 1964, she was united in marriage to Jack W. Nott. Two children were born to this union; Jacqueline K. and Jeffery A. Nott. The couple later divorced.
Joyce worked at several jobs over the years around the Eldora area. She did babysitting in her home, sorted corn at Trojan Seed, packed eggs at United Eggs, and worked in laundry at the Eldora Manor Nursing Home. She left Eldora for a time, working as a nanny in Phoenix, Ariz. After retirement, she resided in Princeton, Mo., at Twin Lakes for a time, returning to Eldora in 2004. Then she lived at Pine Lake Housing for 17 years, where she enjoyed having coffee there with friends. She entered the Eldora Specialty Care on Jan. 21, 2022, due to deteriorating health.
She enjoyed doing crafts, especially working with beads; making jewelry, doing puzzles, going to garage sales and auctions, collecting anything "birds," especially Cardinals, and her trips to Meskwaki.
She was preceded in death by her parents, John and Lena Freese, and her daughter-in-law, Donna (Erger) Nott.
She is survived by her children, Jackie Wheeler, Dubuque, Iowa, Jeff (Taughni) Nott, Burnside, Iowa; grandchildren, Lacey Hammel, Abby and Hanna Hoffman, Morgan and Brandon Nott; five great-grandchildren; and siblings, JoAnn (Jim) Kadolph, and Jerry (Kim) Freese.
Per her wishes, she was cremated, and a Celebration of Life, will be held at a later date to be announced.
Category:
Mid-America Publishing
This newspaper is part of the Mid-America Publishing Family. Please visit www.midampublishing.com for more information.