John T. Van Hove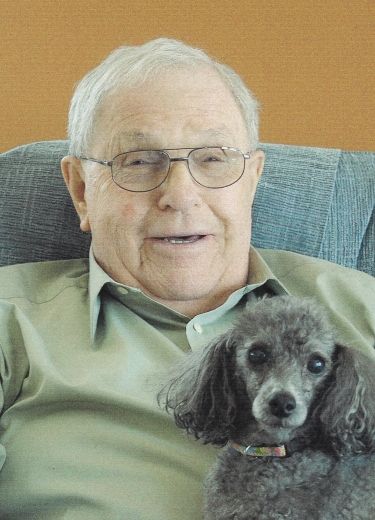 John T. Van Hove, 88, of Urbandale and formerly of Steamboat Rock, passed away on Saturday, Jan. 14, 2023 at MercyOne Medical Center in Des Moines. Funeral services will be 10 a.m. on Wednesday, Jan. 18, 2023 at the New Hope Assembly of God in Urbandale. Burial will take place at 1:30 p.m. at the East Friesland Presbyterian Church Cemetery in rural Ackley. Visitation will be an hour before the service. In lieu of flowers, memorials may be directed to Animal Rescue League, Toys for Tots or the Steamboat Rock Historical Society. Funeral arrangements are under the guidance of the Sietsema Funeral Home in Ackley.
John Theodore Van Hove was born on May 13, 1934 in Steamboat Rock, Iowa to Claus and Jennie (Harms) Van Hove. John was raised on a farm north of Steamboat Rock. He graduated from Steamboat Rock consolidated school in 1951. On June 23, 1963, John was united in marriage to Joann Bunger in Baumholder, Germany. In August of 1955, John enlisted into the United States Army where he served for 30 years before retiring as Sergeant Major. He then would work for 15 more years for the U.S. Government.
John is survived by his daughter Carol (Jack) Strang and their son Kyle, sister Clara Smith, nieces and nephews: Lorene Mein, Catherine Mein, Patrick Smith, David (Karen) Smith, James (Diane) Smith, Janet Smith, Teresa Watkins (Lonnie) and Jodi Neft, great-niece McKenzie Marsh (Lane McAdoo, son Brantley) and great-nephew Coert (Kenzie, son River) Watkins.
He was preceded in death by his wife Joann, his parents, his brother Ben, and his sisters Nettie Mein and Bernadine Neft.
Category:
Mid-America Publishing
This newspaper is part of the Mid-America Publishing Family. Please visit www.midampublishing.com for more information.