George D. Whipple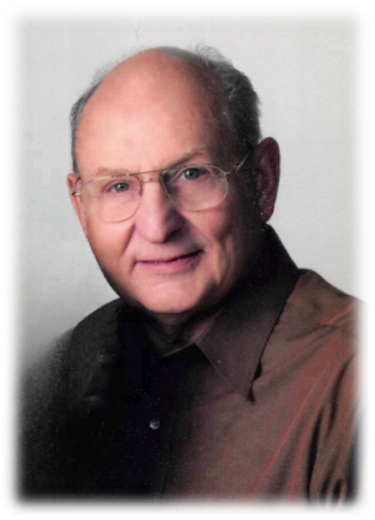 George D. Whipple, 85, of Eldora, Iowa, passed away on Saturday, March 5, 2022, at Grundy County Memorial Hospital in Grundy Center. A memorial visitation will be held from 5 p.m. until 7 p.m. on Tuesday, March 8, 2022, at Abels Funeral and Cremation Service, Creps Chapel in Eldora. A memorial service will be held at 10:30 a.m. on Wednesday, March 9, 2022, at First Baptist Church in Eldora. Inurnment will be private. Memorials may be directed to the First Baptist Church in Eldora. Online condolences may be made by visiting www.abelsfuneralhomes.com.
George was born on Feb. 22, 1937, in Webster City, Iowa, to his parents Walter R. and Harriett (Fisher) Whipple. He graduated from Webster City High School and was united in marriage to Carol Jensen on Oct. 13, 1957. They welcomed three children into their family.
George served in the United States Army from 1956 – 1958. He served overseas in both Germany and Lebanon. Upon his honorable discharge from the Army, he returned to Iowa and worked in Webster City until 1965. The family then moved to Conrad and George was then employed by Chicago North Western Railroad in Marshalltown, Iowa, from 1965 -1995. He then worked at Union Pacific Railroad in Little Rock, Ark., from 1995 until his retirement in 1999. Upon his retirement the couple returned to Conrad and lived north of town on an acreage. They then moved to Eldora in 2015 and lived there together until his passing on Saturday.
George was an active member of the First Baptist Church in Eldora. He served the church as a deacon and a Sunday school teacher. He enjoyed woodworking, painting, drawing and loved the outdoors. He liked to garden, fish, and hunt. However, his true joy in life came from spending time with his family. They will always remember him as a devoted husband, father, and grandfather. He will be missed and long remembered.
George is survived by his wife of 64 years, Carol; his children Paula Whipple, Joel (Tina) Whipple, and Todd (Missy) Whipple; 8 grandchildren and 11 great-grandchildren. He was preceded in death by his parents; brothers Maynard and LaVere Whipple, and a brother and sister in infancy.
Category:
Mid-America Publishing
This newspaper is part of the Mid-America Publishing Family. Please visit www.midampublishing.com for more information.