Gabriel "Skip" McConnell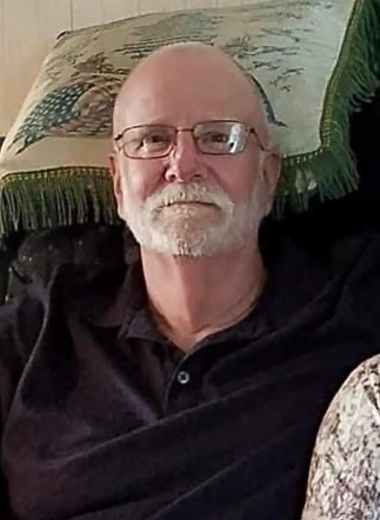 Gabriel "Skip" McConnell, proud retired Army Veteran, passed away on Saturday, June 11, 2022, surrounded by his loved ones. Skip was born on Sept. 7, 1948, in Belvidere, Ill., to Gabriel George McConnell and Mary Lee Shaw-McConnell.
At the age of 18, Skip enlisted in the United States Army. He valued this service highly. He served over 20 years of active duty and attained the rank of E8/1SG. He had multiple positions, which included Military Police Investigator, 82nd Airborne Ranger, and Senior Drill Sergeant. His certificates and awards included the Army Commendation Medal with four Oak Leaf Clusters, one Bronze Star Medal, and two purple hearts for ground operations against hostile forces in Vietnam. Skip honorably retired on Sept. 13, 1991.
After his military retirement, Skip continued his education, earning a degree in teaching and enjoyed working with at-risk children; he eventually retired as a probation officer in Marshalltown, Iowa.
Left to cherish Skip's memories are his loving wife, Audrey with his faithful service dog, Teddy; his daughter Michele Frailey with her children Noah and Caleb; his daughter Nicole (Mike) Davis; his son Andrew (Amy) McConnell with their children Andrew Jr., Jon, Rielynn, and Lilyanna; his son Joseph (Jennifer) McConnell with their child Jonah; his daughter Michelle Shaw with her children Christian, William, Riley, Gabriel, and Geneva; his son Michael (Erica) Schneider with their children Ethan, Logan, and Delaney; his daughter Melinda (Jason) Lericos with their children Norah and Isaac. Also survived by his sister, Mary Saunders.
A visitation will be held to honor Skip's life from 5 p.m. to 7 p.m. Tuesday, June 21, 2022, at the Abels Funeral and Cremation Service, Creps Chapel in Eldora, Iowa. A funeral service will be held at 10 a.m. Wednesday, June 22, 2022, at the Creps Chapel. A full military rights burial will be held at 2 p.m. Wednesday, June 22, 2022, at the Iowa Veterans Cemetery 34024 Veterans Memorial Dr. Adel, Iowa 50003.
Category:
Mid-America Publishing
This newspaper is part of the Mid-America Publishing Family. Please visit www.midampublishing.com for more information.