Doris Ritland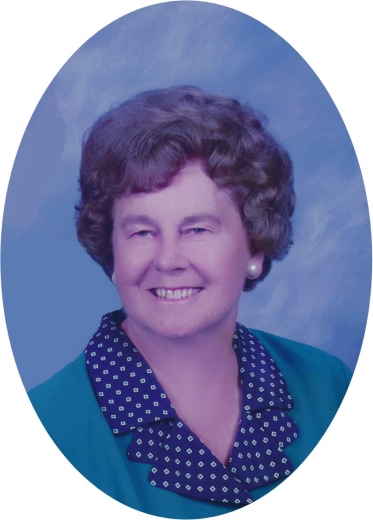 Doris Ritland, 87, of Hubbard, Iowa, passed away on Monday, Oct. 19, 2020, at the Israel Family Hospice House in Ames, Iowa. A flowing visitation will be held from 5 to 7 p.m. Wednesday, Oct. 21 at Our Savior's Lutheran Church in Radcliffe. Funeral services will be held at 10:30 a.m., Thursday, Oct. 22, at Our Savior's Lutheran Church in Radcliffe. Burial will follow in the Zion Lutheran Cemetery rural Radcliffe. The wearing of masks and the respect of social distancing guidelines are encouraged at both functions. Memorial contributions may be made to Zion Lutheran Church. Boeke Funeral Home of Hubbard is in charge of arrangements. For more information and online condolences go to: www.boekefuneralhomes.com.
Doris Ann Ritland was born on Aug. 18, 1933, at the home of her parents, Clarence and Jennie (Ott) Blome, near Hubbard, Grant Township, Hardin County, Iowa.
She was baptized on Oct. 15, 1933, and confirmed on March 30, 1947, at Zion Evangelical & Reformed Church in Hubbard.
She grew up near Hubbard and attended Hubbard Community School where she graduated with the Class of 1951. After high school, she worked in Hubbard as a telephone operator.
On March 3, 1956, she was united in marriage to Irvin Ritland at Zion Evangelical & Reformed Church. Doris and Irv moved onto the Ritland home place south of Hubbard. They spent their entire working lives on the farm and also operated the Triple R Roller Rink for a number of years. Doris was admired by her family for her humble disposition, hard-working spirit, and the wonderful chocolate chip oatmeal cookies she baked. Doris loved being a grandma and great grandma and being involved in their activities.
Doris was a member of the Zion Lutheran Church where she was active in Ladies Aid, taught vacation bible school and Sunday school.
Doris passed away on Monday, Oct. 19, 2020, at the Israel Family Hospice House in Ames.
Those left to cherish her memory are her children, Randy (Holly) Ritland, Steven (Julie) Ritland of Hubbard, Iowa, daughter-in-law Julie Ritland of Ankeny, Iowa, Denise (Jon) Christensen of Slater, Iowa and Brian (Heather) Ritland of Hubbard, Iowa; 28 grandchildren, Erika Wolfe, Vicki (Jerry) Hales, Timothy (Rachel) Ritland and Christopher Ritland, Kelli (Dewey) Nibe and Nicholas (Kadie) Ritland, Benjamin (Abby), Jordan (Chloe), Brandon (Kaitlin), Connor, Jessica, Amanda, Matthew and Michael Ritland, Kara (Dan) Jones, Casie (Jonathan) Ostermann, Justin, Jill (Alex) Beach, Calvin and Grant Christensen, Kaleb, Zachariah, Samuel, Isabelle, Abraham, Amos, Adeline and Janie Joy Ritland; great-grandchildren, Journey, Kolbie and Finley Wolfe, John and Callista Hales, Claire and Amelia Nibe, Amelia Ritland, Hayes Ritland, Rylan and Jack Jones, David and Karden Ostermann; brother, Harold (Erma) Blome; sister-in-law, Jerris Blome Hodnefield; brothers-in-law, Floyd (Doris) Ritland, Roy (Marjorie) Ritland, sister-in-law Opal Nelson; along with many other relatives and friends.
Doris was preceded in death by her parents, her husband Irvin, one son David, brother Martin Blome, sister and brother-in-law Arleen and Jerry Hindman, sister-in-law and brother-in-law Glen and Jane Frohwein, and brother-in-law Raymond Nelson.
Visit Boeke Funeral Home by clicking here.
Category:
Mid-America Publishing
This newspaper is part of the Mid-America Publishing Family. Please visit www.midampublishing.com for more information.