Donald L. Gibbs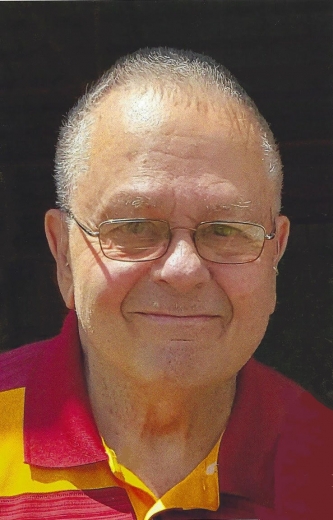 Donald L. Gibbs, 83, passed away unexpectedly at the Grundy County Memorial Hospital on Oct. 3, 2021. Visitation will be held 5 p.m. to 7 p.m. Friday, Oct. 8 at Boeke Funeral Home in Hubbard, Iowa. A memorial service will be held at 10 a.m. Saturday, Oct. 9 at the First Congregational United Church of Christ in Eldora. A private family burial will take place in the Chester Cemetery at a later time.
Donald L. Gibbs was born to Clinton and Irene (Botts) Gibbs on Aug. 8, 1938, in rural Grundy County, Iowa. He graduated from New Providence High School in 1956. On Aug. 16, 1957, he married Mary Ellen Mairs at the Church of Christ in Eldora, Iowa. They went on to raise two daughters and a son. Don and Mary Ellen were married 46 years before she died April 13, 2003.
Don farmed and lived in the New Providence area most of his life. Over the years, he enjoyed following his children and grandchildren in their activities. Don was an Iowa State Cyclone fan who braved many a snowstorm to get to a basketball game in Ames. He also enjoyed camping and spending many weekends in the permanent spot at Twin Anchors. Don was a member of the First Congregational Church in Eldora.
Don is survived by his children, Tamma (Richard) Perry, Ackley, Tracy (Kent) Reinert, Union, Todd (Grace) Gibbs, Lexington, Ky.; grandchildren, Kayleen (Matt) Cave, Andrea (Darin) Benning, Clint Perry, Mark (Leah) Reinert, Abby (Chris) Blome, Kirk Gibbs, Justin Gibbs; great-grandchildren, Rylie, Walker and Brooklyn Cave, Wyatt, Landon, Audrey and Cody Benning, Addisyn Perry, Mallory Reinert, Mary, Molly and Maddy Blome; special friend, Betty Danger; sister-in-law, Barbara (Leon) Herndon, Eldora; brothers-in-law, Rob (Kay) Mairs, Ashton, Ill., Tom (Nan) Mairs, Sun City, Ariz., Denny (Lois) Mairs, Eldora, and numerous nieces and nephews.
He was preceded in death by his wife, Mary Ellen; parents; and brothers, Dale Gibbs and Robert Gibbs.
Memorial contributions may be directed to the family for a memorial fund to be established. For more information and online condolences go to: www.boekefuneralhomes.com. The Boeke Funeral Home of Hubbard is in charge of arrangements.
Visit Boeke Funeral Home by clicking here
Category:
Mid-America Publishing
This newspaper is part of the Mid-America Publishing Family. Please visit www.midampublishing.com for more information.