Cheryl Lynn Haupt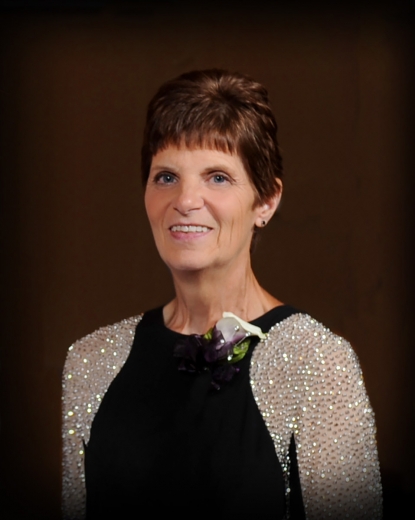 Cheryl Lynn Haupt, 65, passed away surrounded by her loving family on Sept. 13, 2022 at the University of Iowa, due to complications from a heart attack. Visitation will be held from 4 to 7 p.m. Tuesday, Sept. 20, at First Christian Reformed Church of rural Wellsburg. Funeral services will be at 10 a.m. Wednesday, Sept. 21, at First Christian Reformed Church of rural Wellsburg. Please join the family after the burial for a fellowship meal.
Cheryl was born on June 26, 1957 to Bruce and Carol Wagner in Kalamazoo, Mich. She has an older brother, Scott and younger sister, Kathy. She then attended Dordt college, where she played volleyball and softball. Cheryl moved to Wellsburg, Iowa in the summer of 1979 and began teaching at Timothy Christian School.
On June 18, 1982 she married the love of her life, Ray Haupt. Together they are blessed with five children: Karla, Todd, Sandy, Kevin and Randy. She took a break from teaching to raise her family and help Ray on the dairy farm. She returned to teaching at Timothy from 1998-2014. For the past six years, she was a cook at Grundy Center High School.
In addition to raising five kids and being a farm wife; many things brought her happiness. She enjoyed walks on the farm, cooking and baking, with delicious meals always prepared. She was a multi-tasker; taking on several duties in a day, always with a helpful heart, never complaining. Every now and then you would find a note around the house, just when you needed it. Cheryl never missed a sporting event her children were involved in. You knew she would always be in the crowd. She devoted long hours on the farm doing chores and milking with Ray, while always making time for a board game with her kids after supper or a softball game in the backyard. You could always count on the snack cabinet being full when you came to visit, especially the candy bowl for the grandkids.
Cheryl had a very loving and giving heart, always wanting to do things for others. She was very patient and enjoyed family gatherings. Her greatest joy was being with her family. She cherished her time with Ray and helping him out where needed. Family was everything. Ray, her children and grandchildren were her whole world.
Survivors include her husband Ray of Wellsburg; five children: Karla (David) Vos of Des Moines, Todd (Jamie) Haupt of Grundy Center, Sandy (Butch) Kuester of Grundy Center, Kevin Haupt of Carbondale, ILL., and Randy Haupt of Grundy Center, nine grandchildren, Makenly, Layni, Kyla, Ashlyn, Lyndee, Maicy, Bexley, Hudsyn, Camdyn and one great-grandchild, Holdyn. She is reunited in Heaven with her parents, Bruce and Carol.
The family wishes to thank the doctors, nurses and staff for their compassionate care. Memorials may be directed to the American Heart Association.
Category:
Mid-America Publishing
This newspaper is part of the Mid-America Publishing Family. Please visit www.midampublishing.com for more information.