Bradley Kirkpatrick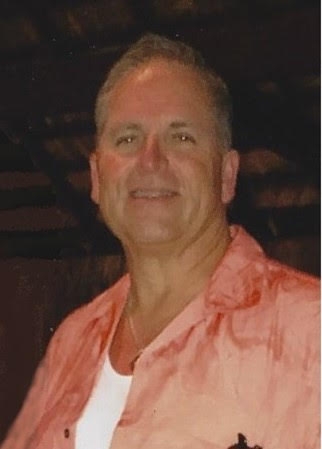 Bradley Kirkpatrick, 61, of Hubbard, Iowa, passed away Tuesday, Jan. 25, 2022, at the University of Nebraska Medicine in Omaha, Neb., due to complications from a heart transplant on Nov. 22, 2021.
Visitation will be held from 2 p.m. to 5 p.m. on Sunday, Feb. 6 at Zion United Church of Christ in Hubbard. A memorial service will be held at 11 a.m. Monday, Feb. 7, at Zion United Church of Christ in Hubbard.
Bradley Kent Kirkpatrick was born on Sept. 8, 1960, in Rockford, Ill. He graduated from East Dubuque High School in 1979. He was a long-time member of the East Dubuque Drum and Bugle Corps and was an amazing trumpet player. He was a volunteer Firefighter/Paramedic for the East Dubuque Fire Department before moving to Eldora, Iowa, in 1983.
Brad began his career at the Hardin County Sheriff's office in 1985 as a dispatcher and moved to a part-time deputy in 1987. He graduated from the Iowa Law Enforcement Academy with the 103rd class and started as a full-time deputy in 1988. Brad retired in September of 2015 after proudly serving the citizens of Hardin County for 30 years. He also served with Eldora and Ackley Police Departments. Brad also served proudly as a member of the Eldora and Hubbard Fire Departments.
Brad touched a lot of lives in his many years of service and made friendships that he always treasured. He was a kind, loving, respectful, selfless, giving and grateful man.
In 2008, Brad moved to Hubbard, Iowa, and was united in marriage to his beloved wife Jill on Dec. 15, 2009. This marriage blessed him with in-laws that loved him unconditionally just like he deserved and three bonus daughters that brought so much love and joy to his life and he loved them like his own.
He loved watching sports, especially the Chicago Bears, Chicago Cubs, Iowa Hawkeyes and NASCAR. His greatest joy was his family. Papa was his favorite role; he was his grandkids biggest fan in the cheering section and enjoyed everything they were involved in and never wanted to miss anything. He loved traveling to the Caribbean, spending time with his in-laws in Texas and summers in Okoboji, camping, fishing, especially with his grandkids, singing Karaoke and having a few beers with his friends.
He always looked forward to annual fishing trips to Hayward, Wis., with his buddies and Fireman's Convention with his fire department brothers.
Brad fought heart disease with so much courage for many years. Left with so many wonderful memories are his beloved wife Jill of 12 years of Hubbard, Iowa; father-in-law Raymond Klemme of Hubbard, Iowa; his bonus daughters Courtney (Denville) Myrie of Ankeny, Iowa, Ashley Engelking (Jeff Wilson) of Roland, Iowa and Kelsey Engelking of Hubbard, Iowa; sons Andrew (Amy) Kirkpatrick of Elkhart, Iowa, and Nick Kirkpatrick; grandkids Coyt Nehring, Cyrus Wilson, Jaiden Myrie, Jax Held, Kendyl Myrie, Benjamin and Ellie Kirkpatrick; brother-in-law Ryan Klemme; sister-in-law Nancy Franzen and family; siblings Kevin (Dixie), Ray (Lori) and Sara (Eric); nephew Carl; along with many friends and colleagues.
He was preceded in death by his beloved mother-in-law Janie Klemme; his parents; grandparents; aunts and uncles.
God bless the life and memory of Bradley Kent Kirkpatrick.
Memorials may be sent to the family for a memorial to be established. For more information and online condolences go to: www.boekefuneralhomes.com. Boeke Funeral Home in Hubbard is caring for Brad and his family.
Category:
Mid-America Publishing
This newspaper is part of the Mid-America Publishing Family. Please visit www.midampublishing.com for more information.