Alle Jaspers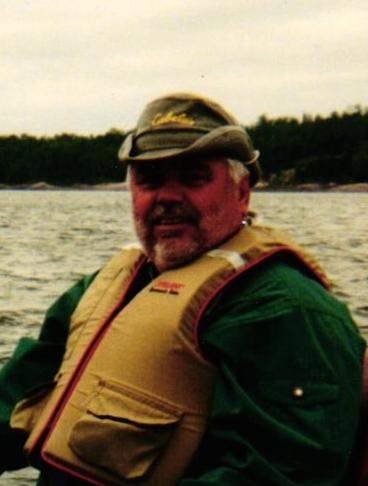 Alle Jaspers, 84, of Ackley, passed away Sunday, Nov. 6, 2022 at his Ackley home. Memorial services will be at 11 a.m. Wednesday, Nov. 9, 2022 at the East Friesland Presbyterian Church, rural Ackley. He will be laid to rest with a private family graveside inurnment at the East Friesland Cemetery. Visitation will be from 5 to 7 p.m. Tuesday, Nov. 8 at the church. Counsell Woodley Funeral Home and Cremation Services of Iowa Falls is caring for Alle and his family.
Alle Virgil Jaspers was born on May 18, 1938 to Okko and Stena (Kruse) Jaspers in Marshalltown, Iowa. He graduated with the class of 1956 from Steamboat Rock Community School and continued to college at the University of Dubuque. In 1959, Alle enlisted in the United States Army and honorably served until 1961.
On Feb. 17, 1961 Alle was united in marriage to Virginia "Ginnie" Lindaman at the Second Christian Reformed Church in Wellsburg, Iowa.
Throughout his life Alle was an active member of the community, serving on several boards and committees over the years including: East Friesland Presbyterian Church Trustee, Elder and Sunday School teacher. He was a member of the Steamboat Rock Community School board for several years, served on the board of directors at People's Savings Bank, was involved with the Ackley Lion's Club and the American Legion.
Alle was a farmer all his life, raising hogs, cattle and crops. He believed hard work and perseverance always paid off. To him farming was not a job but a way of life, and the farm life is what he enjoyed the most. He could be found out on the farm almost every day helping out where ever he could.
When the grandchildren were toddlers, you would often see Alle with one of them in his lap riding on the tractor. He attended all the grandkid's athletic events and never missed a game, home or away. He was a big fan of the Iowa Hawkeyes, Minnesota Vikings and the LA Dodgers. He enjoyed fishing and golfing and even got a hole in one once!
Those left to honor his memory include his wife, Ginnie Jaspers of Ackley, Iowa; children, Allen Jaspers of Steamboat Rock and Vaughn Jaspers of Des Moines, Iowa; grandchildren: Austin (Claire) Jaspers, Jay (Mikayla) Jaspers and Anna Jaspers. He was preceded in death by his parents; stillborn daughter, Linda Kay and twenty-one-month-old daughter, Valinda Ann Jaspers and one sister, Delores Jaspers.
Category:
Mid-America Publishing
This newspaper is part of the Mid-America Publishing Family. Please visit www.midampublishing.com for more information.